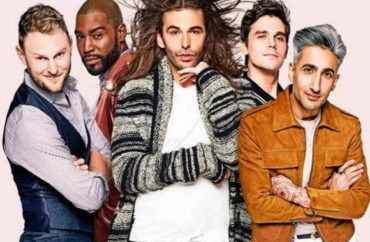 Wants show to embrace green consumerism
Entertainment giant Netflix has relaunched "Queer Eye," the continuation of an early 2000s reality show centered on five gay men helping straight men with personal and home makeovers. But apparently the show is not woke enough for a student at Louisiana State University.
An op-ed published in the student newspaper the LSU Reveille argues that the show promotes unhealthy consumerism, claiming it is "remarkably tone-deaf in our era of environmental activism," especially in a time that "American consumers are still grappling with how their buying habits are harming the planet."
The author, sophomore Cecile Girard, argues in the Oct. 6 column that the writers and producers of "Queer Eye" should work on making the show a "model of sustainable living" and proceeded to offer advice on how to "make their approach to consumerism more green."
"Instead of discreetly taking old clothing and furniture to the dump, the show can emphasize that items are brought to recycling centers and thrift stores whenever possible," Girard wrote.
"Instead of shopping at fast-fashion stores, participants can be introduced to more environmentally-conscious brands like Thought Clothing and Amour Vert."
Part of the show involves home remodeling, and Girard had thoughts about that too, writing that the producers should take the opportunity to remodel the homes to make them "more energy efficient, not just more physically appealing."
The 19-year-old student does note that these ideas "will not dramatically change anything," but adds that making such changes in the show's practices will "influence millions of viewers to be more conscious of their consumption."
MORE: Georgia State cancels distribution of controversial student magazine … to save the environment
IMAGE: Netflix
Like The College Fix on Facebook / Follow us on Twitter