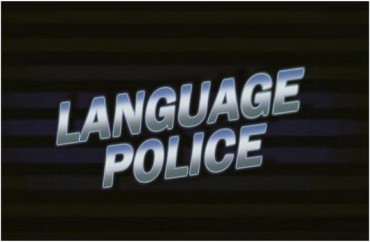 The most recent term to be deemed out of bounds by the politically correct "studies" set is, yes, "minority."
So says the University of Oregon's Jadyn Marks, who argues the term often has been "inappropriately used" by and about conservatives … because it is typically associated with "marginalized communities."
Writing in the Daily Emerald, Marks points to a recent article in The Hill which discusses how the resurrection of the TV show "Rosanne" has brought  conservative women "out of the closet" — which, by the way, is another no-no phrase. That is reserved specifically for the gay and trans communities.
From there it's on to "minority":
While it would be technically accurate to say that conservatives are a minority on, for example, the University of Oregon campus, this narrative is often accompanied with words like "discrimination" and "oppression." What these people really mean to imply is that they are marginalized.

By referring to themselves as minorities and taking the language reserved for marginalized communities, conservatives are drawing attention away from communities who actually experience discrimination, or prejudiced treatment, and oppression, or "unjust or cruel exercise of authority or power."
Since conservatives don't have to deal with "institutionalized discrimination at the hands of those in power" — things like the pay gap, disproportionate rates of incarceration, and the right to marry, Marks says — they "appropriate" the term "minority," so to speak, when they use it.
As a conservative, you may be among the few rather than the many in some areas, such as college campuses. However, the Republican party currently has control of all three branches of government. Conservatives do not suffer at the hands of the government, because the government is on their side.

Most people do not like to be yelled at. But having slurs hurled at you because of the color of your skin or your sexuality — things you cannot change — is very different than being yelled at because you proudly align with a party or a candidate that has blatantly racist, sexist and elitist policies, to name a few issues.

This is not to say that I believe all republicans are the same or everyone who voted for Trump is a soulless heathen. But using self-victimization to paint yourselves as brave leaders is not an appealing narrative for a group that will most likely never experience marginalization. The only people who are going to buy that narrative is other conservatives, and that does nothing for the group as a whole.
Since Marks already concedes it's "technically accurate" conservative students are a minority on college campuses like UO, the rest really is just another progressive language power exercise which defines the rules of the game on her terms.
Much like how "racism" and "color-blindness" are defined in progressive circles (respectively, non-whites can't be racist because they lack institutional power, and ignores struggles of non-whites as well as "white privilege"), "minority" is now anathema for anyone that doesn't meet the proper "power dynamic" credentials of the postmodern Left.
MORE: The war on words: don't kowtow to the lexicon police
MORE: U. language guide advises against 'man-made' words
IMAGE: YouTube
Like The College Fix on Facebook / Follow us on Twitter