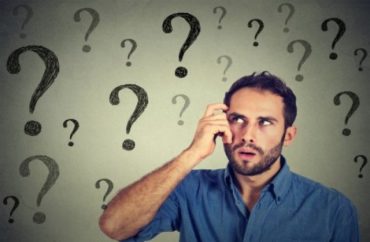 In what reads like a press release from the New York governor's office, a Syracuse University sophomore believes Governor Andrew Cuomo's untruthfulness regarding COVID-19 deaths isn't all that big a deal — because Donald Trump was out to get him.
News recently came forth that Cuomo may have understated the state's COVID-related nursing home deaths by as much as 50 percent.
In The Daily Orange, William Ducott says that although this is "problematic," "questionable" and indeed put more people at risk of death, one has to understand the governor had "revamped [his] entire image" around how he handled the pandemic … and has a reelection campaign next year.
Oh, and Trump.
Ducott contends that ultimately, Cuomo's actions were in the best interests of the state. "With Trump shouting his support for governors that agreed with his claims, a voice of dissent arose: Cuomo," he says.
Cuomo quickly became a national voice for the use of extensive action to reduce the spread of the virus, but popularity brought unwanted attention. The two quickly devolved into petty back-and-forth statements, with Trump targeting New York state for its high COVID-19 infections rates after Cuomo criticized the former president.

What would have followed could have ranged from more claims to actual investigations. From a president who was blatantly partisan with his support, if Trump had a full picture of the data, he would have subjected New York state to further punishment for Cuomo's supposed disloyalty, and may have limited the amount of federal aid the state received.

And so, I simply ask you to consider that Cuomo's actions may have been a little more complicated behind the scenes. What he did was certainly shady, but that's politics. With a president who could have cared less about unity, Cuomo had to balance taking care of New York's people and a president looking for a reason to punish him.

The people of New York deserved to know the real numbers, yes, but let's imagine the impact of those same numbers coming to light if they incited Trump's wrath.
Usually someone who doesn't want attention won't agree to a book deal about his (supposed) pandemic leadership (titled "American Crisis: Leadership Lessons from the COVID-19 Pandemic"), nor seek and accept an Emmy Award for same.
Even millennial favorite news guy/comedian Trevor Noah isn't having it: "Wow, really, Governor Cuomo? You lowered your own numbers to make yourself look better? Usually if you're not doing a good job, it gets used against you. That's the whole point of data."
But that's politics, Mr. Noah.
MORE: Cuomo orders busts of Robert E. Lee, Stonewall Jackson removed
IMAGE: Shutterstock.com
Like The College Fix on Facebook / Follow us on Twitter