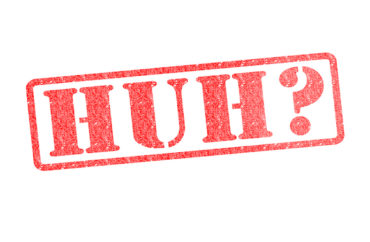 It appears the latest thing to be put in university "equity" crosshairs is academic honor codes.
Princeton University's Emilly Santos compares her school's code, aka the Undergraduate Honor System, to the American criminal justice system — it "mirrors [it] in its rules and effects."
As "American systems of legal administration enact violence against minority populations," Santos writes in The Daily Princetonian, "examining and re-considering these structures […] is a crucial part of anti-racist action."
To make her case, Santos delves into several statistics, such as black/African American men being 13.6 percent of the U.S. population (it's actually half that), yet comprising 38.4 percent of the prison population and 35 percent of those sentenced to capital punishment. (She does not note the various crime rates for this demographic.)
Santos, who signed on to a "Students for Race-Conscious Admissions" letter last year, says Princeton's Honor Code "acts as a barrier to social mobility and a more equitable society," and as such the school  "should lead by example" by doing away with it.
Penalties for Honor Code violations disproportionately affect first-generation low-income (FLI) students; for example, an academic suspension of one semester means any financial aid is negated, and "a lack of community support […] also puts FLI students at a disadvantage compared to their wealthier peers" (i.e. they're not as familiar with the college process).
MORE: Texas universities argue for right to revoke degrees for academic cheating
The process of reporting and investigating an Honor Code breach parallels the criminal justice system by mimicking processes of questioning, evidence gathering, witness depositions, and an eventual move to trial, or hearing. In the same way a criminal record haunts previous convicts, any Honor Code violation for which a student is found responsible follows them in their transcript, overshadowing the accomplishments of attaining a Princeton degree and making it difficult for students to find employment opportunities.

For FLI students — for whom a Princeton degree represents a significant opportunity to move upwards in socioeconomic status — a permanent record of a violation on their academic transcript can have devastating consequences. On the other hand, wealthier students are more likely to have connections to potential employers.
But despite Santos' initial (and unintentional?) hyperbole, she concludes with several fairly reasonable modifications for the Code if it's not scrapped altogether: Allow students on academic suspension to keep financial aid, permit students to attach a faculty letter to official transcripts attesting to "development" and offer sessions for FLI students on how to navigate the Honor Code.
MORE: U. Minnesota will permit students to erase cheating violations from their records
IMAGE: chrisdorney / Shutterstock.com
Like The College Fix on Facebook / Follow us on Twitter