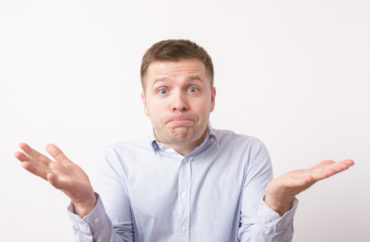 In yet another episode of "They. Still. Don't. Get. It," a Louisiana State University student has taken to the pages of her college paper to inform us all that, "despite their best efforts," white, straight men just cannot be oppressed.
Writing in The Daily Reveille, Ashlon Lusk first treats us to (very) basic history, followed by a typical panoply of complaints based on the never-consistent politically correct hierarchy.
The good news, such that it is, is that Lusk allows for an degree of individual oppression; however, don't call it that, you see, and be sure to understand it can never be based on a white guy's skin color or sexuality: "These people are given an advantage for being themselves, which makes them unable to be oppressed based on these things alone."
Hold it — did she actually say "these people"??
The mythical "wage gap" is also brought up, along with the (unfortunate) reality of catcalling … and then more about skin hue and sexuality:
People are put at more of a disadvantage if they are part of more oppressed groups. Black women are more oppressed than white women, and queer women are more oppressed than straight women. However, a black queer woman would be more oppressed than all of them.

People are oppressed because they belong to a group who are oppressed. People are not oppressed individually. A lot of people are treated poorly, but that does not make them oppressed. The main part of oppression is that it is a group of people and not because of anything individually that the person has done.

White men want to be oppressed so badly they victimize themselves because they are told they aren't oppressed. There is nothing wrong with not being oppressed, but there is something wrong with not acknowledging your privilege.
"People are oppressed because they belong to a group who are oppressed." Who can quibble with that?
Lusk's view of oppression comes via the Sarah Jeong school of racial awareness which ignores definitions utilized by everybody else, instead using those vouched for by critical theorists and social justice advocates. As we've seen with Jeong and others, this then leads to the acceptance — and even advocacy — of mistreatment of those who "just can't be oppressed."
MORE: They. Still. Don't. Get. It.
MORE: Saying 'God bless you' on college's anti-oppression guide
IMAGE: Anna Koldunova/Shutterstock.com
Like The College Fix on Facebook / Follow us on Twitter