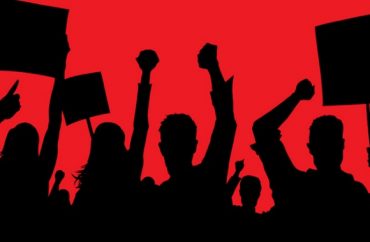 UPDATED
'Disarm the pigs, 'abolish the police'
On Monday, Chicago police apprehended several suspects involved in an armed robbery who had fled from officers onto the University of Chicago's campus.
The crisis, which prompted an alert from the university urging the campus community to shelter in place, also prompted some students to go into hysterics on social media.
They weren't worried about the dangers of gun violence—no, they were furious at police.
From calling them "pigs" to demanding their disarmament, some students expressed fury at both the Chicago and University of Chicago police forces, who had come to protect and serve.
UChicago told the campus community to stay inside as police looked into a possible incident. One CPD officer told the Maroon that it's now safe to go outside. https://t.co/HQMu6Ha7ZQ

— The Chicago Maroon (@ChicagoMaroon) February 11, 2019
According to the Chicago Maroon, the school's student paper, just before noon, a car believed to have been involved in an armed robbery ran a red light near campus.
"In the process, it ran into two additional cars, damaging both significantly," the Maroon reported. "The suspects fled their Dodge Charger, and police pursued." About 30 police officers cornered multiple suspects in a campus building and arrested them, the Maroon added, noting officers said no one was hurt inside the building.
While this was all happening, a flurry of tweets arose among students who condemned the university for not providing alerts in a timely fashion and the actions of several professors who attempted to meet for class despite the shelter in place code.
"You shouldn't have a midterm right after a lockdown," one student tweeted.
Criticism was also leveled at the Maroon, for not only advising students that it was "safe to go outside" while the police was still searching for the last suspect, but also for plastering his photo on their front page, despite clearly appearing to be a minor.
A petition has been launched demanding the paper's editors take the photo down.
What's more, even though no students were harmed and the suspects were arrested without a single shot being fired, some students began calling for the abolition of police.
"there were militarized cops (literally carrying assault rifles) crawling all over campus looking for armed, african-american men. a black student could've worn a striped shirt (like one of the robbers)… reached for a phone at the wrong time… etc. and could have been shot," one student tweeted. "Anywho … disarm/abolish the police.:
"UCPD is absolutely worthless thank you for coming to my ted talk," tweeted another student.
A third offered this on social media: "dear god we're gonna have to listen to c*llege r*publicans talk about how this proves we need more cops."
This reporter reached out to several of the commenters regarding what kind of solution they would support instead of the police, but only received the following answer from one student: "We should arm the working class, disarm the pigs."
The University of Chicago Police Department did not immediately respond to a request for comment from The College Fix on Monday.
This isn't the first time that the university community has raged against local police forces. Most recently, the University of Chicago Police Department was accused of homophobia when it shut down the "Garty"—a portmanteau for "Gay Party"—after a patrolman observed cases of beer stacked in plain-sight outside of a fraternity house.
A similar outrage happened last year, when a student suffering a mental breakdown charged an officer with a metal pole, after the latter attempted to prevent him from furthering what amounted to hundreds of thousands of dollars worth of property damage.
Following the incident, a group of student activists at the University of Chicago last spring called for campus police be disarmed, saying in a list of demands that "the availability of firearms and tasers has repeatedly led to the excessive use of violence against individuals."
The Chicago Police Department responded to a request for comment regarding Monday's incident by the school's paper, stating: "An armed robbery occurred on the 1700 block of West 119th Street where multiple offenders entered and robbed a commercial business. The offenders fled and were ultimately apprehended in the area of Woodlawn and 59th Place. Charges are pending."
At 4:17 p.m., Eric Heath, the university's vice president for safety and security, emailed the student body a statement, which included: "We are grateful for rapid response by police to this situation, and for the campus community's help and cooperation, including several key tips submitted to UCPD via the UChicago Safe app. Such events can move quickly, making it even more important for members of our community to maintain updated emergency contact information."
Editor's note: Original tweets by the students embedded in this article were removed after the students switched their accounts from public to private and contacted The College Fix regarding harassment on their social media platforms. The Fix retained their original comments, however. 
MORE: University of Chicago students demand campus police be disarmed
Like The College Fix on Facebook / Follow us on Twitter