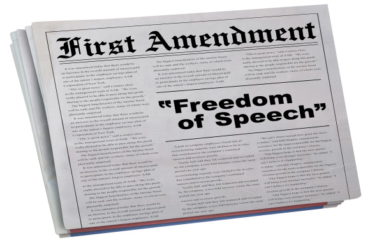 'It is our belief that bigoted language can very easily be interpreted as incitement …'
The opinion section editors of Ohio University's student paper The Post recently penned a piece in which they inform readers that alleged "bigoted language" does not constitute an opinion.
Thus, any submission including such lingo won't be printed.
Tate Raub and Meg Diehl do admit that yes, technically, the use of bigoted language is stating an opinion; however, they claim it is their "duty" to "make sure everyone in the Ohio University […] community feels respected" by their publication.
"One of the greatest responsibilities of journalists is to uplift the voices of the unheard," the editors write. They then point to the Chaplinsky doctrine which prohibits speech that incites violence.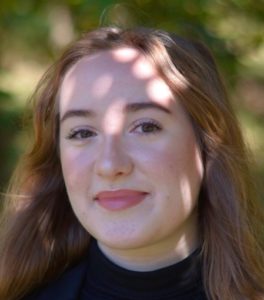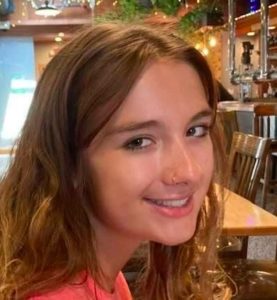 Raub and Diehl (pictured) say "it is our belief that bigoted language can very easily be interpreted as incitement, which can lead to fighting words and threats […] As a columnist, you walk a fine line between sharing your opinions about controversial topics in a nuanced way while running the risk of overstepping into areas that are simply not your place to comment" (emphasis added).
As an example of both, the editors cite an article about author J.K. Rowling and her "transphobia":
[I]t does not matter that J.K. Rowling was a single mother on welfare. It does not matter that she has donated millions to charity, as this is irrelevant in the context of the article. Saying transgender people should not be upset for reasons completely unrelated to Rowling's transphobia does not make sense.

The article also misrepresents Rowling's history of transphobic remarks. For years, she has entertained harmful stereotypes surrounding transgender women while hiding behind claims of having trans friends and portraying herself as a victim of "woke" culture in essays easily found on her website.

In Rev. Martin Luther King, Jr.'s "Letter from Birmingham Jail," he famously wrote, "injustice anywhere is a threat to justice everywhere." The assertion that the happenings of the U.K. have no effect on the rest of the world is not only inaccurate but dangerous in this context.
Unfortunately for these budding journalists, Rowling's words don't come close to meeting the Chaplinsky standard, even its decades-old stricter interpretation. As U.S. Supreme Court Justice Frank Murphy noted in that famous decision, "It has been well observed that such [lewd, obscene,  profane, libelous] utterances are no essential part of any exposition of ideas, and are of such slight social value as a step to truth that any benefit that may be derived from them is clearly outweighed by the social interest in order and morality."
Rowling's — or anybody's — inquiries about how a person can arbitrarily declare a different gender, or about the fairness of permitting biological males to compete against biological females, certainly are an "essential part of any exposition of ideas" and "a step to truth."
The College Fix asked the editors about this via email and inquired exactly how far they would go in deciding what is "bigoted" — and hence impermissible for publication. They did not respond.
MORE: Stanford students told they better not agree with J.K. Rowling on trans issues
MORE: Journalism schools no longer promote free expression, civic ideals: op-ed
IMAGES: Shutterstock.com; Linkedin screencaps
Like The College Fix on Facebook / Follow us on Twitter