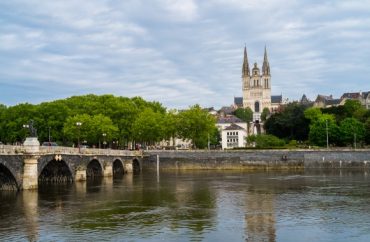 'No trigger warnings here … the only way for French universities to control the number of students attending is to weed them out through failure'
It is a common French adage that a perfect score on any assignment is reserved for God. A nearly perfect grade is for the king, and the president is the only one who can earn what we Americans would call a B-plus.
In other words, grade inflation is not really a concern.
French students do not balk when receiving 12/20 on a test, or even 10/20. Anything above 10/20 — what would be considered failing at an American university — is a grade for which one should be proud. Failing in France equates to consistent scores of 5/20 or less, essentially a 25 percent in the U.S., to which we do not even assign a letter grade because such a mark is rarely, if ever, given.
Professors also tend to post or talk about grades in front of the entire class, so if you're struggling, everyone else knows it. No trigger warnings here. 
Professors in France do not shy away from failing students, and this partly stems from the structure of the nation's higher education system.
Unlike in the United States, admission to university in France is not competitive. All French students who pass the baccalauréat, a high-stakes comprehensive exam given after high school, can be automatically admitted to public French universities. The state subsidizes higher education, so cost of attendance is a remarkably cheap 200 euros per year.
Thus, the only way for French universities to control the number of students attending is to weed them out through failure. Students failing out of university are funneled into more technical careers, where they will join their peers who did not pass the baccalauréat after high school.
Students who wish to enter into the upper echelons of higher education, or the grandes écoles that prepare students for careers in engineering, medicine, law or politics, must score in the top percentiles on their baccalauréat and then pass another exam. Called a concours, this test requires an additional gap year of study during which most students take a preparatory class. It is not students' raw scores that matter on this assessment, but rather their placement relative to their peers. Moreover, even after passing the concours, the bottleneck of failure in institutions of higher education still exists.
The French education system emphasizes individual effort and competition, holding students to high academic expectations. School days and individual classes tend to be longer, and the method of instruction stresses analytic thought and rote memorization rather than free-thinking expression or creativity. Most classes are lecture-based, and the authority of the teacher is paramount.
Unlike American universities, which adopt a more well-rounded approach to student development, the French system almost exclusively prioritizes classroom learning. Sports, clubs and professional development opportunities may be organized by students before or after school hours, but they are rarely sponsored or encouraged in any way by the universities themselves. This difference was especially noticeable after spending the last two and half years at Notre Dame, a school that places so much emphasis on athletics and the school spirit cultivated through them.
MORE: Summer lessons abroad-Living in Italy made me appreciate America more
Though the United States and France are not perfectly comparable nations, juxtaposing their different higher education systems can lend insight to domestic education policy.
American universities could benefit from a more rigorous grading system and a greater willingness to fail students, though perhaps not to the extent of the French system. We also should consider tuition reduction, potentially through the use of inflated endowments toward scholarship programs rather than through governmental subsidization. Yet, I believe the focus of some American higher education on cultivating the whole person — writing especially with a nod toward Notre Dame — is overall more beneficial than the purely cognitive French system.
As an avid follower of education policy, I enjoyed observing the French higher education system while studying within it. I was fortunate to take all of my classes in French at a private, Catholic university in a small town in the Loire Valley called Angers. In a time of great difficulty for France, I remember fondly my time spent studying there, and hope for a peaceful future.
And by the way, my grades ranged from the low to mid-teens. Luckily, when grades are converted back to the U.S.'s scale, all that is needed is about a 12/20 for an A. Sorry French students.
MORE: Studying Abroad: A Worthwhile Experience
Like The College Fix on Facebook / Follow us on Twitter
IMAGE: Angers, France (Shutterstock)