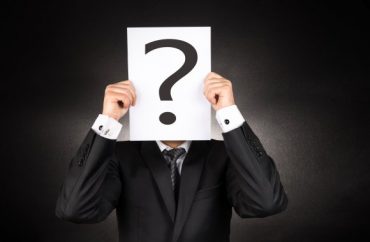 'We condemn the use of this word,' administrators say without disclosing their role
Duquesne University fired a professor earlier this month for "serious misconduct" – using the n-word in his psychology class to "demonstrate a point" that it's "the one word about race that we're not allowed to use."
A professor at another university in Pittsburgh has resigned under murky circumstances for similar behavior, but the administration has not explained what role it may have played in his resignation.
The University of Pittsburgh Law School told the community that the unnamed adjunct professor "used an offensive racial epithet (specifically, the 'n word') in the course of an academic class discussion on a particular case involving offensive language," the Pittsburgh Post-Gazette reports Monday, quoting the Wednesday email.
After apologizing to the class and expressing his "deep regret," the unnamed professor told the class at 1 p.m. that day that he was "resigning immediately."
If the Pitt Law email disclosed that administrators played a role in the professor's resignation, the Post-Gazette didn't mention it. What they did, however, was make clear that faculty aren't allowed to use the word in any context, even teaching a class where the word "nigger" appears in court decisions:
We condemn the use of this word, and we believe that saying this word and words like it, even in an academic context, is deeply hurtful.
Like Duquesne, the University of Pittsburgh makes contractual promises about academic freedom to faculty. Unlike the private Catholic university, Pitt also has First Amendment obligations.
MORE: Duquesne fires prof for using n-word in pedagogical context
The Post-Gazette said Law Dean Amy Wildermuth (left) "was not immediately available" when it asked for comment Thursday, and a university spokesperson said it "does not discuss personnel matters." It's not clear what "personnel matters" would be involved for a faculty member the university has not identified.
The College Fix asked Cori Parise, director of marketing and communications for the law school, and Pitt media relations whether the professor was under investigation when he resigned; and if so, the policies he allegedly violated and how they implicate his contractual academic freedom and Pitt's First Amendment obligations.
Parise told The Fix shortly before noon Monday that Assistant Vice Chancellor for News David Seldin "will be in touch," but not when. He has not responded as of 2:30 p.m. Monday.
The law school faculty approved a resolution that "repudiates racism" a few months ago, triggered by the death of George Floyd in Minneapolis, yet it neither claims to be a disciplinary code nor identifies any particular pedagogical practice as racist.
Pitt faces even greater legal consequences than Duquesne for any potential inducement to the professor to resign for his pedagogical practice, given its First Amendment obligations.
The Department of Education has already threatened Pitt's federal funding for a similar incident, where its affiliated hospital fired a professor from an administrative position for arguing, in a medical journal, that affirmative action harms students. Pitt also successfully pressured the journal to remove Norman Wang's article.
MORE: Department of Ed threatens Pitt's funding for Wang termination
The fired Duquesne professor, Gary Shank, is pursuing legal options in response to his termination. His attorney Warner Mariani told the Post-Gazette that the Catholic school violated his academic freedom and its own faculty handbook, giving him the option of resigning or being fired.
The American Association of University Professors also demanded an explanation from Duquesne.
Gregory Scholtz, director of its Department of Academic Freedom, Tenure, and Governance, said AAUP's view of the wide boundaries of academic freedom – that faculty are "entitled to freedom in the classroom in discussing their subject" – is "widely accepted in American higher education education."
That includes their use of "racial or ethnic slurs," which "almost always express ideas, however repugnant," as stated in AAUP's Statement on Freedom of Expression.
A professor's suspension while he appeals his dismissal is only justified by "a threat of immediate harm to himself or others," a circumstance that is not apparent in the removal of 23-year Duquesne veteran Shank, according to Scholtz. The university has not stated that "administrative officers consulted a duly constituted faculty body prior to imposing the suspension," either.
If he's not an immediate threat, Shank must be "promptly reinstated to his primary responsibilities" and "afforded a faculty hearing" that honors his academic freedom rights, assuming Duquesne continues to pursue termination.
The Foundation for Individual Rights in Education has already challenged Duquesne's accreditation for firing Shank. A FIRE spokesperson confirmed Monday it's looking into the circumstances around the resignation of the Pitt Law professor as well.
Read the Post-Gazette reports.
h/t TaxProf Blog
MORE: Private college academic freedom promises are legally binding, court rules
MORE: Feds warn UCLA about disciplining prof who read N-word from MLK letter
IMAGE: Shutterstock, University of Pittsburgh School of Law
Like The College Fix on Facebook / Follow us on Twitter