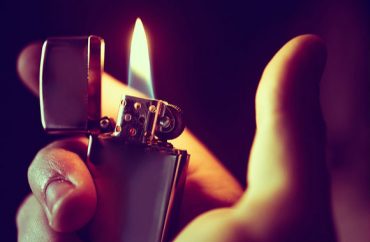 UPDATED
Some Georgia Southern University students upset over University of Nebraska-Lincoln Professor Jennine Capó Crucet's novel "Make Your Home Among Strangers," which was reportedly required reading in some First-Year Experience classes at GSU, burned copies of her book after she spoke at the campus Wednesday, several social media posts show.
so after our FYE book's author came to my school to talk about it… these people decide to burn her book because "it's bad and that race is bad to talk about". white people need to realize that they are the problem and that their privilege is toxic. author is a woman of color. pic.twitter.com/HiX4lGT7Ci

— elaina⭐️ (@elainaaan) October 10, 2019
"Make Your Home Among Strangers" chronicles the struggles of a young Latina student. The daughter of Cuban immigrants, she gets into an exclusive college, but as she is mostly surrounded by white students, "the privileged world of the campus feels utterly foreign, as does her new awareness of herself as a minority," according to its online description.
The George-Anne campus newspaper reports that during Crucet's visit to Georgia Southern University, some students questioned her about what they contended was anti-white themes in the novel in what became a "heated" discussion, which prompted some to burn her book.
Crucet, on Twitter, stated later that some students also came to her defense: "I met some very amazing, brilliant students at @GeorgiaSouthern tonight. Many of them were the ones disrupting the aggressive & ignorant comments during the Q&A. At the signing, we hugged & cried. I'm happy to know them and also legit worried for their safety."
A statement put out Thursday afternoon by Vice President for Strategic Communications and Marketing John Lester, published by The George-Anne, said that "while it's within the students' First Amendment rights, book burning does not align with Georgia Southern's values nor does it encourage the civil discourse and debate of ideas."
Chris Quintana, a higher education reporter for USA Today, reports that Russell Willerton, chair of the university's department of writing and linguistics, disavowed the incident, adding its scholars call on "our students to handle their frustrations in better ways."
The USA Today report goes on to cite in comparison the uproar that met right-wing conservative provocateur Milo Yiannopoulos at UC Berkeley a few years ago during which "protesters broke windows, a fire was set, and police broke up the gathering."
It added:
Threats to free speech on college campuses usually come from the political left within a campus, who are accused of not being able to handle opposing beliefs. Critics sometimes call these people "snowflakes." On the other hand, conservative criticisms usually come from off campus, said Jeffrey Sachs, a professor at Acadia University who writes about issues of free speech on campus. In this one case, that trend has been reversed.

"Here the 'snowflakes' at issue are not social justice warriors on the left, they are the social justice warriors of the right," he said. "In this case, the snowflake critique meets its mirror image."

Conservative students may turn to outlets like Campus Reform or the College Fix, two media outlets critical of left, to leak stories about their professors or administrators to express their disapproval, Sachs said. But this incident is more direct.
On Twitter, Sachs reported that the situation reportedly extended beyond the book burning: "In addition to heckling the speaker and burning her book, students gathered outside her hotel. Terrifying."
However, Jennifer Wise, a spokesperson for the university, told The College Fix: "Contrary to an earlier statement by one of our departments, there was no report to University Police of anyone threatening Jennine Capó Crucet or trying to harass her or visit her at her hotel. We contacted the owner of the establishment where she was scheduled to stay on Wednesday night, and the owner confirmed there were never any unwanted visitors that evening."
Read the USA Today article and The George-Anne article.
Editor's note: This post has been updated with a statement from the university.
MORE: Environmentalist Professors Engage In Book Burning
IMAGE: Piotr Zajda / Shutterstock
Like The College Fix on Facebook / Follow us on Twitter