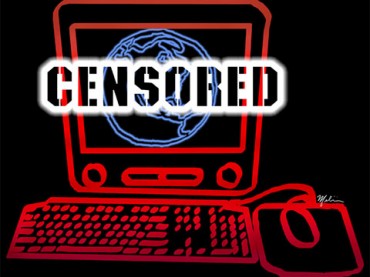 Teachers used to rap over your knuckles if you talked back in class. Under a bill in Mississippi, students could be prosecuted for "bullying" a teacher online.
The Student Press Law Center reports that the bill by state Rep. Bobby Moak, a Democrat, "would make it a misdemeanor if students post to social media to 'intimidate or torment' another student or school employee":
The bill would also criminalize statements — even if they are true — that are intended or are likely to provoke a third party to stalk or harass a student or school employee.
Talk about the mother of all heckler's vetoes:
The point of the legislation, he said, is to prevent people from using social media to bully their teachers or classmates "and hopefully people will think twice if this legislation passes."
His legislation prohibits students from "creating false profiles of teachers or other students or hacking into others' accounts" and would apply off school grounds as well.
UCLA law professor Eugene Volokh, who just authored a Supreme Court brief defending students' right to wear American-flag themed clothes to school, says there's no legal definition of "torment," or even a "clear definition" in the dictionary, so students could conceivably be punished for speech that causes "worry and annoyance or disturbance and commotion."
The Student Press Law Center says North Carolina already has a similar law that punishes students who make a social media account "in the name of a school official to 'torment' or 'intimidate' the employee."
Like The College Fix on Facebook / Follow us on Twitter
IMAGE: M3Li55@/Flickr