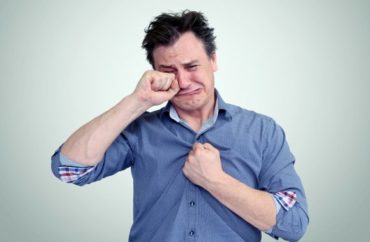 Don't send anything 'inappropriate' that 'might' be considered 'harassing'
Mansfield University quickly changed its Acceptable Use Policy after The College Fix called attention to its ban on "annoying" and "offensive" messages.
But the Pennsylvania public university's revision hasn't fully satisfied the civil-liberties group that initially highlighted the policy as its "Speech Code of the Month" for August.
Laura Beltz of the Foundation for Individual Rights in Education told The Fix earlier this week that the group is only raising its speech-code rating for Mansfield by one tier, to a "yellow light" school.
Mansfield previously earned a "red light" because the Acceptable Use Policy made it clear that students could be punished if they communicated anything an administrator found offensive or annoying in a text, email or other electronic communication. (Given the state of Twitter and "call-out culture" in 2019, many Mansfield students probably could have been reported for a code violation.)
But the revised policy is still ambiguous, Beltz said. Its problematic section reads:
Users are expected to … Be sensitive to the public nature of the shared computing facilities and take care to refrain from transmitting to others in any location inappropriate images, sounds, or messages which might reasonably be considered harassing, threatening, defamatory, or fraudulent.
MORE: 'Rickroll' at your own risk at Mansfield University
"Inappropriate" – vague. "Might" – vague, and not any better with "reasonably." The yellow-light rating means a school restricts a limited amount of protected expression or that a policy's vague wording could be used to restrict it.
The revision still gives administrators "discretion to apply the policy against speech that is constitutionally protected," Beltz said. "Instead, the policy should ban material that does in fact constitute unlawful harassment."
But FIRE is a glass-half-full organization, and Beltz said moving up to the yellow-light tier is "a great step forward for Mansfield."
The red-light section comprises 28 percent of colleges in FIRE's speech-code database, and the yellow-light section, a whopping 61 percent. Earning a "green light" rating from FIRE means telling students in writing that their legally protected speech will be protected in practice on campus, no matter how much it offends their peers.
Mansfield wasn't willing to go that far, and now it's a typical university: one that reserves the right to punish students when a bad-joke tweet goes viral.
MORE: Georgetown Law bans political speech 'over the internet'
MORE: Alabama A&M bans comments 'related to an individual's age'
IMAGE: HomeArt / Shutterstock.com
Like The College Fix on Facebook / Follow us on Twitter