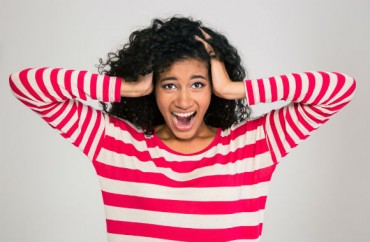 'Implying they lack individuality'
"I bet we all look alike to you" is a common accusation leveled against white people who unintentionally mix up the names of black people.
But what if the person mixing up names is herself black?
Student activists at Scripps College, a women-only member of the Claremont Consortium, are demanding the firing of Dean of Students Charlotte Johnson because she has a "pattern" of confusing black students for each other.
A petition to the Board of Trustees, dated June 14 but only brought to light Tuesday by The Claremont Independent, cited only two students whose names Johnson confused, however:
Dean Johnson has demonstrated unprofessionalism and disrespect through a pattern of calling Black students by the names of other Black students. For students who already experience acute systemic oppression within the institution it is especially painful to experience disrespect as an individual on an interpersonal level. Further, this is directly tied to race and is a very specific experience for Black people, implying they lack individuality. To do this says that their names are not worth remembering, that they are not worth remembering.
Johnson "consistently" called one black student by the name of another "who was three years older and several shades lighter," and misidentified another student "over the past three years … despite being corrected everytime." The dean never apologized, the student alleged.
MORE: Students protest Madeleine Albright speaking, she's a 'white feminist'
The 25-page letter by Students for an Accountable Scripps, with eight appendices, says it was first drafted "several months ago," stemming from Johnson's alleged aloofness when a resident advisor committed suicide in 2017.
It accuses Johnson (left) of multiple failures, not just misidentifying a few black students: "an alarming lack of compassion and wisdom" toward students who ask for mental and physical accommodations, exasperation with their methods of activism ("subtle disregard for their time and eroding student trust"), and most recently, coronavirus-related "negligence."
One complaint concerns quarantining students to their rooms after one tested positive for COVID-19, "refusing to allow students to even sit outside in the courtyard by themselves," and another says Johnson denied them protective masks.
But another mentions "underfeeding" students as the campus shifted to delivering all their meals, accusing Scripps of bad "timing" with food delivery, insufficient snacks, "inedible" food and "no consistency" with portion size:
When the students would make requests, such as to have access to condiments, they reported being made to feel as if they were insane for what they felt were small requests. One student explained that the small portion sizes made them feel "like [they were] in elementary school again, barely being fed."
Read the letter and Independent report.
MORE: With speaker series, Scripps 'valorizes a totalitarian regime'
IMAGES: Dean Drobot/Shutterstock, Scripps College
Like The College Fix on Facebook / Follow us on Twitter