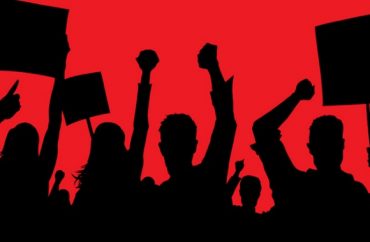 Professor did not actually use the word maliciously
Students at Emory University are demanding the removal of law professor Paul Zwier after he referred to a racial slur during a private meeting, claiming that his "words and actions undermine the academic, social, and professional environment" at Emory and that his "failure to understand the impact of his words and actions disrupts not only our ability to learn, but also our ability to thrive as aspiring attorneys."
Zwier was placed on leave earlier this month after using the racial slur "nigger" during an office hours meeting with a student; earlier in the semester he was briefly suspended for referring to the word during a classroom discussion. All reports of the incidents indicate that Zwier merely referred to the offensive word instead of actually directing it at a student or anyone else.
In response to Zwier's most recent remark, Emory's Black Law Students Association, along with the Student Bar Association, launched a petition demanding that Zwier be fired from his job. The petition also makes numerous other demands, including that Emory "require mandatory cultural competency, unconscious bias, and sensitivity trainings for all faculty and staff who work directly with students."
"A committee of at least three students should collaboratively work with faculty and staff in the creation and implementation of these trainings," the petition continues. The groups claim that some students felt the need to transfer after learning that Zwier referred to the racial slur.
"We cannot and will not tolerate such blatant disregard for our safety and emotional well-being," the petition claims.
The two groups were contacted multiple times via email by The College Fix seeking clarification on the context of Zwier's language and their stance on whether merely referring to a racial slur constitutes a fireable offense. The groups were also asked to clarify why students would feel the need to transfer on account of Zwier's words. Both groups failed to respond.
Reached via email, campus spokeswoman Elaine Justice failed to respond to a question regarding the university's stance on these additional requests. Justice did, however, refer The Fix to a statement from Interim Law Dean James B. Hughes, Jr. announcing Zwier's "administrative leave following reports that he recently repeated the same racial slur that he used in a classroom lecture earlier this semester."
"Emory University's commitment to the core values of diversity, inclusion and respect is longstanding and non-negotiable. We have been guided by these values in responding to both of these incidents. As we continue to gather the facts regarding these allegations, it is my pledge to continue to uphold the values that guide our university, and to update the Emory Law community as we work together to heal and grow," the statement reads.
After the initial incident earlier in the semester, Zwier wrote a letter to Emory faculty members seeking to clarify his use of the word. Zwier explained that in the case Fisher v. Carrousel Motor Hotel, Inc. the term "negro" was used, but that he wondered if a "stronger" word was used. He claimed this might have been "in [his] mind" as he continued speaking in class.
Zwier said he was "not sure whether [he] used the 'N word'" because he didn't "remember consciously choosing to use the word," although he did recall seeing a "reaction" from at least one black student.
In the letter, Zwier went on to apologize about the incident, stating that he had "hurt and offended students" because he used the word, but maintained that "the 'N word' is an important part of the discussion of offensive battery and intentional infliction of emotional distress."
Zwier did not respond to The Fix's query regarding this latest incident and the students' demands made of the university regarding his employment.
MORE: Professor barred from teaching required courses after speaking racial slur
MORE: University suspends student after 'people said that she said offensive things'
Like The College Fix on Facebook / Follow us on Twitter