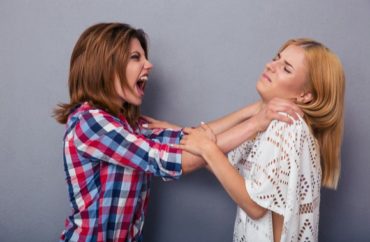 'Our No. 1 priority right now is recruitment'
To defend the rights of its peers across the country, Students for Free Expression is not trying to tackle censorship everywhere all at once.
The student-led group is taking a federalist approach, using American University as a launchpad to test ideas and strategies while intervening in speech controversies at other campuses.
The two-year-old organization, based at American and recognized by the university, is seeking nonprofit status and working on developing chapters at colleges across the country, CEO Kai Fox told The College Fix in an email.
Tennessee's Carson-Newman University and Kentucky's Transylvania University also have chapters recognized by SFE. Students are in the process of creating chapters at Princeton University and the University of Indiana, Fox said.
He sees nothing but growth ahead: "Our No. 1 priority right now is recruitment."
Earlier this month, the group quickly inserted itself into a dispute at Transylvania, putting administrators on notice that Students for Free Expression was watching.
It joined with the Transylvania chapters of Young Americans for Freedom and the College Republicans to denounce the administration for shutting down a conservative tabling event on campus.
American University's administration has been supportive of the group, despite the university's reputation for free-speech controversies, according to Fox. "We've had a lot of success with the administration. They've been really good to us."
MORE: Transylvania U. called out for selective enforcement of speech rules
'The policy is the problem,' not the speech
The group started at the University of Chicago. Student Matthew Foldi and 21 other students from around the country held a conference at UChicago and drafted a statement of principles concerning free expression in April 2017, said Fox.
The statement was based on UChicago's own statement of principles published in 2015. The group's main work consists of students petitioning their administrations to approve the Chicago Principles, he said.
In the two years since its founding, Students for Free Expression has actively promoted free speech ideals.
It learned about the situation at Transylvania University because its representatives on campus "were shut down once they started a registration drive," Fox said.
They were told by administrators within two minutes of setting up their table to relocate to the designated free speech zone, even though the Young Democratic Socialists of America chapter had tabled in the same spot the day before with no problem.
A day after its representatives were forced out of their tabling location, the national SFE organization posted a statement condemning the school's use of free speech zones. "While all organizations did not fully comply with university policy, the policy is the problem," it said.
SFE's Transylvania representatives Jacob Burnam and Alex Drury posted a video response to the incident, which also involved the College Republicans and Young Americans for Freedom. The organization signed a letter to the school president, vice president and dean, again encouraging the university to adopt the Chicago Principles.
In response, a school representative told Campus Reform that the university "endorses free speech and the sharing of ideas." (President Seamus Carey announced his resignation shortly after the incident, though it was to become president of another college this upcoming school year.)
MORE: UChicago student government rejects Matthew Foldi's free speech resolution
'Depolarization debate' was a success
Although responsive to such events wherever they take place, its most active work is at Fox's American University, where Students for Free Expression has its main chapter.
"We're doing more of the proactive stuff" at his school, said Fox. The AU chapter has an executive board of five students, and Fox estimated that attendance at its events ranges from 30-75.
American University has been the center of controversy over free speech in the past. It has a "yellow light" rating from the Foundation for Individual Rights in Education, meaning it has at least one policy "that too easily encourages administrative abuse and arbitrary application."
Fox recalled that students tried to "shut down" a Young Americans for Liberty event originally titled "No, Don't Believe all Women," hosted last fall.
The AU chapter has had more luck reaching students, Fox said. He's recruited many initially skeptical students, and a recent debate that the group hosted on campus was a huge success.
Fox called it a "depolarization debate," co-hosted with the national organization Better Angels. "The topic was: is healthcare a human right?"
MORE: American U. told that #BelieveAllWomen was used to lynch Emmett Till
Fox said the event went off smoothly and that many students were able to share diverse ideas. About 100 attended. Such events, he believes, can and are already helping ameliorate the contention on campus.
"We are planning on hosting Better Angels again at least at American University in the upcoming fall semester," said Fox. It's also going to host a speaker "to talk about the importance of free speech in regards to journalism in Venezuela."
At Carson-Newman, the SFE chapter hosted an organization called Free the Facts this semester. The event drew about 75 students, said Fox.
The reason it doesn't have more college-recognized chapters at this point is varying campus regulations on starting clubs. "At some schools it's easy to start a new club," Fox said, "but at other schools it's nearly impossible."
Despite potential organizational setbacks, Fox hopes the organization can become more established on other campuses. He is currently in a group chat of around 75 members from across different campuses.
In addition, more than 1,000 students and faculty members have signed the group's statement of principles. "I see Students for Free Expression spreading as far as we can," Fox said.
MORE: American U. investigates student for challenging 'censorial' climate
IMAGE: Dean Drobot/Shutterstock
Like The College Fix on Facebook / Follow us on Twitter