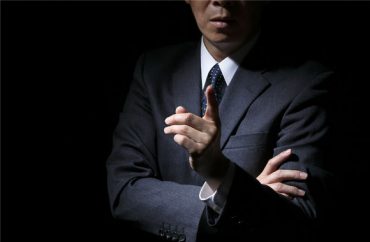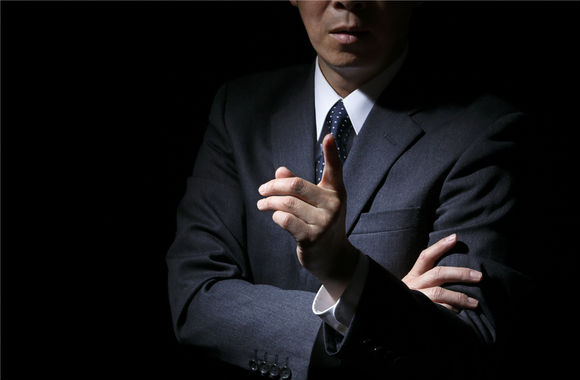 UPDATED
Administration tells The Fix: 'Harmful impact does not outweigh freedom of expression'
A student using a verboten word as a protest against the campus speech police is a classic example of freedom of expression that does not cross the line into harassment.
It will also get you investigated at American University.
The private university in Washington responded at 12:40 a.m. Sunday to a viral video posted late Saturday, to denounce the "harm" caused by freshman Aise O'Neil.
Three students confronted O'Neil in the dorm lounge Saturday because he earlier shouted the n-word in his dorm room, The Eagle reports. They recorded video, posted by student Tasneem Osman, one of the three.
They asked him to confirm he said the n-word and demanded he give his "full name." He complied with both. One of the students appears to cackle with delight. Asked why he thinks it's "okay" to say the n-word, O'Neil responds: "I think it's okay to say any word." When he tries to elaborate, the video cuts off.
This is why I don't feel welcomed at American University @AmericanU @SylviaBurwell pic.twitter.com/65nepSJ4Yp

— Tas (@TasneemOsm) April 7, 2019
O'Neil told the student newspaper he said the word "very loudly" in his room in his first two weeks at American University, apparently referring to the spring semester. He was motivated to do so by how "censorial the campus environment was," and wanted to "feel as if I still had the freedom to express myself."
His dorm neighbor heard him and was one of the three to confront him. "I was dared to say the word on video," he told The Eagle. "Believing that a refusal would in a sense be a betrayal of my principles I obliged."
The university's early morning tweet response to Osman said it doesn't "condone the use of a racist term associated with discrimination and violence," even though it was clear from the video that O'Neil had been goaded to say the n-word on video:
We recognize the harm this can cause in our community. We will work with all concerned to understand what happened and to recognize that freedom of expression comes with responsibility.
MORE: AU has still not identified culprit in possible banana-noose hoax
It posted a full statement Sunday attributed to Fanta Aw, vice president of campus life and inclusive excellence. Going further than O'Neil, who declined to identify the students who confronted him, Aw identified Osman as one of the students who confronted him. Staff have been "working with students who were directly involved and affected," she said, rattling off several offices that are involved.
Aw acknowledged that O'Neil used the n-word "in the context of a discussion among students about language and freedom of expression," but said he'll still be investigated under the student code of conduct. She cited "Section V in Code: Definitions and End of Section XVI in Code: Sanctions" as the boundaries for the university's investigation and possible punishment.
Section V covers definitions for a range of unrelated terms, including "bias incident," "consent" and "group." The last item in Section XVI is "Other Sanctions," which include "service or research projects," but those can also be imposed "in addition to" other sanctions. The second-to-last sanction, however, is "revocation of degree."
Section XVI also lays out criteria for determining sanctions, which include but are "not limited to" evidence that a student's conduct was "motivated by bias towards an individual or group on the basis of real or perceived" protected categories including race.
The administration also plans to use "restorative processes that begin to repair trust and relationships," Aw wrote. She did not disclose any investigation of Osman for goading O'Neil into saying the n-word and his full name on video and sharing it on Twitter, likely subjecting him to abuse and possible threats.
The College Fix has asked the administration if it would have the same response to a white student goading a black student into saying the n-word on video. Though it responded to other Fix questions (below), it did not respond to this question.
O'Neil has already suffered practical consequences of being goaded by Osman to say the n-word and his full name on video: He's been dropped from a stand-up comedy gig called "Better Than Sex."
It called his action "hurtful, disgusting and absolutely unacceptable," and urged AU to take "swift, harsh action, making the protection of black students on this campus the priority."
MORE: AU to spend $121 million on diversity efforts – to start
The Residence Hall Association also weighed in because the incident happened in a dorm, but clarified that "we would still feel obligated to comment" if it didn't. The executive board, which is all white, said there is "no circumstance in which white people should say the n-word," and went even further:
But racism does not begin and end with n-word, and our efforts to stop it can't either. Every day, students are left feeling everything from annoyed to depressed, scared to frustrated, and uncomfortable to unwelcome by language and actions from students, faculty, and staff alike.
The board praised its own funding of events by "multicultural clubs" and black student organizations, which expose students to "cultures they have not experienced in their usually homogenous hometowns, helping them learn about the people they share this university with and come to understand why certain words and actions should have no place here."
The Fix asked the administration how O'Neil's behavior specifically violated the student code, what "restorative processes" AU might use against him, and why the context of O'Neil's remarks was not relevant to his investigation.
The Fix also asked if Osman was under investigation for inciting threats against O'Neil or any other code violation and what her punishment might be.
Aw's statement suggests she has changed her mind about campus free speech since she gave a speech on the subject at the Newseum three years ago. Back then, she blamed university administrators nationwide for not teaching students about free speech or helping them handle the "conflictual and productive tensions" in dealing with offensive ideas.
In her statement, however, Aw suggests that "harmful impact" in the eyes of administrators outweighs the freedom of expression American University promises its students, and that student speech will be judged by the outrage it generates for disciplinary purposes.
MORE: Alleged target of banana-noose incident resigns as AU student president
An administration spokesperson told The Fix that it "cannot comment on an individual student's information" but denied that the university punishes students in light of the outrage their actions generate.
"Harmful impact does not outweigh freedom of expression. They are both important considerations," Director of Public Relations Kelly Alexander wrote in an email. But she confirmed the thrust of Aw's statement, that use of the n-word is inherently harmful in any context.
"When a racial slur associated with a history of racism, bigotry, violence is used, it has a harmful impact, even in a debate about free expression," Alexander said.
She said university policies on bias and discrimination are "informed by commitments to both inclusion and freedom of expression" but that the n-word is a "racist term associated with discrimination and violence," whose lone utterance in any context "can cause harm in our community."
It will pursue discipline against a student if "such speech is used as an expression of bias in the context of threats, acts of violence, discrimination, or in conjunction with other violations of" the student code, Alexander wrote:
The Code does not prohibit any specific words, even when they are abhorrent, without also considering the circumstances in which they are spoken. When abhorrent speech does not rise to the level of a Code violation, but is harmful to the community and works against an inclusive climate, educational approaches are important to address impact and set expectations for civil discourse. These involve helping people to understand the effect of their words on the community and simple respect and consideration for each other.
The Fix has further asked Alexander to lay out what criteria AU uses to determine "harmful impact"; why Osman is not responsible for the "harmful impact" to the community, as the person who shared the video of a private conversation she initiated; and how the "educational approaches" Alexander mentioned in response to private speech does not threaten to chill the speech of all students.
American University's speech policies conflict with each other, as documented by the Foundation for Individual Rights in Education. Its freedom of expression guidelines earn the civil-liberties group's highest rating, while its code definitions of bias and harassment are rated "ambiguous" enough to encourage "administrative abuse and arbitrary application."
O'Neil's shouted n-word in the privacy of his room, and confirmation on video that he said it, is little different than the use of the unedited n-word by professors in the context of relevant classroom material.
University of Chicago Law Prof. Geoffrey Stone, the force behind the so-called Chicago Principles, has long used the word in a discussion of "fighting words" in the context of the First Amendment. After a meeting with African-American students last month, however, Stone said he will stop using a true "anecdote" about a black man who lunges at a white man after the latter uses the n-word to demonstrate the relevance of the fighting-words doctrine.
UPDATE: The university administration responded to Fix questions after this post was published. Its comments have been incorporated.
MORE: Judge lets Syracuse violate its free-speech promises to students
IMAGE: NOBUHIRO ASADA/Shutterstock
Like The College Fix on Facebook / Follow us on Twitter