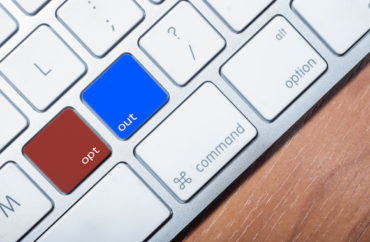 The school won't comment on the potential loophole
At Northwestern University, students are able to opt out of a required training on sexual misconduct merely if they claim to be uncomfortable with the content.
The school allows students to opt out of the mandatory training due to fears that "the content of the training could be potentially upsetting for students with personal experience with sexual harassment or violence," the school's newspaper The Daily Northwestern reported earlier this month. But the school is refusing to discuss the possibility that this opt-out feature might be abused by students who simply do not want to take the course.
The school's Title IX coordinator, Colleen Johnston, did not respond to multiple requests for comment on the potential loophole. The College Fix sought to learn how many students have already opted out of the training, and what explanations they gave, if any.
Johnston told The Daily that the benefits of the program "outweigh any potential concerns" that students might lie in order to get out of taking it.
The Fix also reached out to Office of Equity officials Karen Tamburro and Amanda DaSilva, neither of whom replied.
Jillian Gilburne, a student at Northwestern, told the student newspaper that she "didn't even realize people might exploit it like that."
"I understand that the University is walking a tricky line, but it's problematic if you can just email them and say, 'I don't want to do it'," Gilburne, who also did not respond to requests for comment from The Fix, told The Daily.
According to its website, Northwestern offers two types of online sexual assault awareness trainings: one for freshman students, and another for its faculty and graduate students.
The graduate and faculty online training, "Preventing Sexual Misconduct & Sex Discrimination," is an "interactive" online training which promotes awareness on "sexual misconduct, the associated laws and University policies, and available resources at Northwestern," according to Northwestern's webpage. Topics range from sex discrimination to domestic violence. Participants are expected to complete the training within 30 days of joining the university community.
Upon entrance to the university, undergraduate and first year students must complete the training titled "Sexual Assault Prevention for Undergraduates," in which they attend both an in-person class as well as an online component. Topics for undergraduates include "gender socialization," "consent," and "importance of values."
The training is run by educational resource company EverFi, an organization that creates training modules with "prevention education and compliance experts," according to its website. The agency claims the online training modules use "realistic scenarios" and "interactive elements" for its learners to gain the most out of the trainings.
A request to EverFi by The College Fix to see a demonstration of their sexual assault prevention course was not immediately returned.
Some other schools have policies similar to Northwestern's. At Harvard University, Title IX training is mandatory via an online website, but students have the option to opt out. Unlike at Northwestern, if Harvard students choose to opt out of the online course, they are still expected to complete the training in-person.
Another mandated training at Florida State University, this time on stress management, also gives the school's students the option to opt out if they feel too stressed. Students are not required to explain why they are opting out.
MORE: University will allow students to opt out of anti-stress program…if they're too stressed
IMAGE: AZIRULL AMIN ARIPIN / Shutterstock.com
Like The College Fix on Facebook / Follow us on Twitter