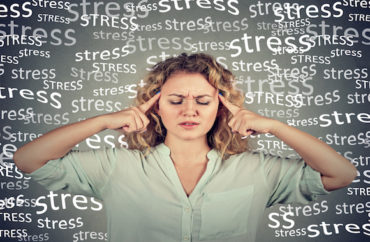 School will not 'punish' students who are under too much pressure
Though Florida State University is mandating that all of its incoming students complete a program designed to mitigate stress on campus, the university will waive that requirement if a student is too stressed to do it.
It's not clear how the public university will evaluate whether a student can opt out. An official with knowledge of the program emphasized to The College Fix that it was "manageable" and could even help students with "relaxation and stress management."
FSU is rolling out a program this semester called the Student Resilience Project, intended to "strengthen student emotional and academic coping skills," according to the program's website. All incoming freshmen, as well as transfer students, will be required to finish a mandatory portion of the program prior to registering for classes in the spring.
The mandatory portion of the assignment will take an estimated 25 to 30 minutes, Ann Perko, the director of special projects at the Institute for Family Violence Studies at the university's College of Social Work, told The Fix in an email.
Among the mandatory requirements are "watching the Introduction to Trauma and Introduction to Resilience videos, listening to at least two audios of the student's choice, and learning about one new skill in the skills section," according to the website.
"We believe that the mandatory elements of the project are manageable," Perko said.
Yet despite the mandatory requirement, students will not be required to complete the anti-stress program if they are too stressed to do so, another official told Inside Higher Ed. "We're not out to punish," said Jim Clark, dean of the College of Social Work.
Perko did not directly answer whether the program has measures in place to ensure that students aren't falsely claiming to be too stressed to do the anti-stress program. The Fix also asked how stressed students have to be for administrators to release them from the mandate.
"We hope students will find that a small investment of their time will help them connect to their own strengths and the resources here on campus to help them be as successful as possible," Perko told The Fix.
"There is no testing, we want students to enjoy the content, and return to it if it helps them with relaxation and stress management," she said, adding:
Another important element of the project is connecting students to resources on campus that can help them as they transition to college. If students are feeling particularly stressed, we want them know that FSU is here for them, and the project connects them to the right place on campus to help them out.
According to the program's website, the project functions as "an online, evidence-informed universal public-health style prevention program" that will "encourage self-awareness and personal growth, whether or not students have experienced any prior trauma."
"At Florida State University, we have worked to reduce the stigma historically connected to seeking help for mental health concerns, and have concurrently been able to expand our clinical staff providing direct service to students," Angela Chong, associate vice president for student affairs, told The Fix via email.
Chong said research shows that universities across the nation "are reporting an increase in students seeking services," particularly for "symptoms of anxiety or stress," which "account for the top presenting concerns for university counseling centers across the country."
The project will be released to all students in late September.
"It is an FSU priority to increase students' sense of belonging and connectedness, safety and well-being. FSU is proud to transform university faculty expertise into an accessible resource for students," the website reads.
MORE: 'Traumatized' by college? See a shrink, prof says
MORE: Stop citing our No. 1 ranking – we have 'stress, unhealthy competition'
IMAGE: pathdoc / Shutterstock.com
Like The College Fix on Facebook / Follow us on Twitter