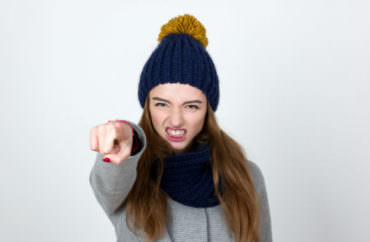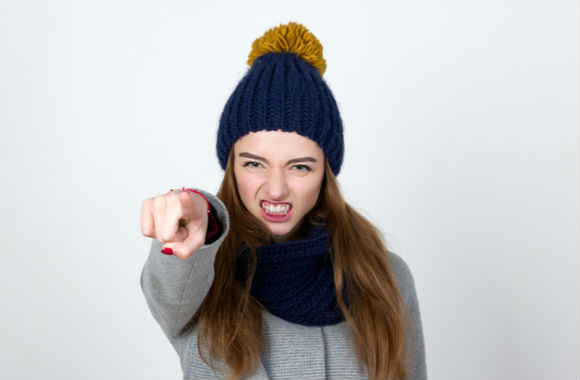 Students at Northwestern University are angry that the school is allowing a controversial visiting scholar to remain on campus.
Satoshi Kanazawa, a researcher on evolutionary psychology and intelligence, came to NU this school year on sabbatical from the London School of Economics and Political Science. His work on the connections between race, intelligence, gender, and health have raised a few eyebrows over the years, but it's a 2011 piece that really sticks out.
As a blogger for Psychology Today, Kanazawa wrote "Why Are Black Women Less Physically Attractive Than Other Women," and, well, you can probably guess how that went over.
Despite a (non-unanimous) psychology department faculty letter condemning Kanazawa's views on race (he "makes many members of the department as a whole 'uneasy'") and an apology from the department chair for approving his appointment ("I was not aware of the controversial aspects of his work when I signed off on his application"), The Daily Northwestern reports Provost Jonathan Holloway said Kanazawa will remain on campus "because he is 'entitled to express his personal views.'"
A Change.org petition was started, too, denouncing Kanazawa's "racism, sexism and xenophobia," and states his "misogynoir nonsense should not be tolerated on Northwestern's campus."
Communication junior Melia Agudelo said it was "crazy" that the University allowed Kanazawa to conduct research on campus in the first place. However, she said she more frustrated when she read Holloway's email about why the University chose to let Kanazawa stay.

"The way they made it seem like they were supporting the student body and then saying 'Oh, we're going to keep him on campus' was pretty counterintuitive," Agudelo said. "By saying to the students that they hear them but not actually doing anything about it, I thought that was pretty bad."

She said she finds it "discouraging" that freedom of expression is used primarily to defend people with racist and sexist opinions.

Medill sophomore Maia Brown said she wasn't surprised with the University's response — she said asking Kanazawa to leave campus could cause backlash from the larger academic community.

"They were just kind of like 'We're a campus that values freedom of speech and we're sorry he doesn't encompass our values,'" she said. "That doesn't rectify that he wouldn't be here without Northwestern enabling him to come here. It seemed like an empty attempt to placate people."

Brown added that it was "discouraging" to see the University ignore student concerns after trying to present itself as an ally.

"Northwestern has been really trying to paint themselves as people who are on board with student activism," she said, adding that something that's such a "big deal" to students should be more of a priority for the administration.
Sophomore Micha Nouafo added Northwestern "[doesn't] care about black women, and in a larger sense, students in general" due to its keeping Kanazawa.
The Change.org petition currently is about 2,200 signatures short of its 7,500 goal.
For his part, Kanazawa isn't one to shy away from a fight. His faculty page states "If what I say is wrong (because it is illogical or lacks credible scientific evidence), then it is my problem," and "If what I say offends you, it is your problem."
The College Fix has reported on Kanazawa's research before; in 2013 he determined "a woman's urge to have children decreases by a quarter for every 15 extra IQ points," and in 2010 he claimed that "intelligence itself" causes people to drink more.
Contrast Kanazawa's predicament at Northwestern to that of Marc Lamont Hill of Temple University. In the latter's case, colleagues and students alike defended him, one student saying "I hope they don't fire him […] He has a right to voice his opinions."
Northwestern has more latitude in the free speech realm given its private nature, so for the nonce, Provost Holloway appears to be one of the few (only?) interested in Kanazawa's academic freedom.
Read the full Daily Northwestern article.
MORE: Mandatory faculty diversity statements 'an affront to academic freedom'
MORE: Progressive journalists don't like academic freedom for conservatives
IMAGE: Kristiana Gankevych / Shutterstock.com
Like The College Fix on Facebook / Follow us on Twitter