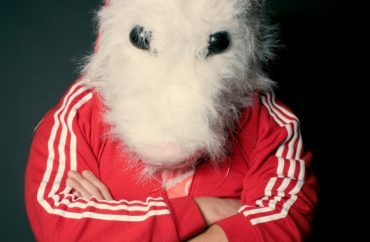 Influential Wisconsin-based conservative radio talk show host Charlie Sykes hits universities hard for what he asserts are their empty promises in his latest book "Fail U: The False Promise of Higher Education."
Citing powerful statistics, most notably that the cost of a college degree has increased by 1,125 percent since 1978 – four times the rate of inflation – and that 53 percent of college graduates under 25 years old are unemployed or underemployed, Sykes argues that higher education in its present structure is literally failing.
Sykes – dubbed "Wisconsin's most prolific conservative media personality" – also hosts a weekly TV show and edits Right Wisconsin.
He first wrote about his perceived problems with higher education 28 years ago in "ProfScam," calling out the "selfish, wayward, and corrupt American university professor." He told The College Fix that the problems he covers in his latest work are "part 'I told you so,' and part déjà vu."
"Back then, it had become obvious that we had a huge problem: the exploding cost of college at a time when the value of the education was increasingly questionable," Sykes told The College Fix via email.
"What struck me was virtually everything that I described 28 years ago — the flight from teaching, the content-free curriculum, the emphasis on often absurd 'research,' the administrative bloat, political correctness — had all gotten worse," Sykes said.
.@SykesCharlie: Clinton's bailout for the college-industrial complex https://t.co/P5pGv3pjuG via @WSJ

— Charlie Sykes (@SykesCharlie) August 22, 2016
Yet, politicians and the general public continue to emphasize the necessity of a college degree as the key to success. Sykes disputes that: "Society has conferred almost magical qualities to the degree that is not justified by the actual underlying content."
"We have decided that degrees are valuable when there is no objective reason to think they really are and sooner or later there will come a moment when the market catches up. That appears to be happening now," he added.
Coupled with their skyrocketing costs, Sykes argues universities are also failing students when they institute controls on speech and create a culture of viewpoint homogeneity.
"Students should be exposed to the life of the mind, not treated like lab rats in a bizarre experiment in ideological conformity," Sykes told The Fix. "At one time, it was generally understood that campuses were places where free debate was not merely tolerated, but encouraged…and that academic freedom meant the right to express unpopular views, and that there was no right 'not to be offended.'"
Sykes focuses extensively on this climate in Fail U, arguing "the invisible trip wires of grievance that crisscross the modern university community" have a quelling effect on certain — predominantly conservative — student and faculty viewpoints.
Sykes said he believes higher education must evolve to be "more flexible, responsive, innovative, and should actually provide value in return for its cost" in order to survive.
He noted he would like to see universities offer more 3-year degrees, different credentials for some professions, and alternatives to traditional brick and mortar schools such as MOOCs, or mass open online courses.
MORE: This graph shows why higher ed bubble close to bursting
"In short, higher education should be smaller, more focused, and smarter," Sykes said. "Most importantly, I'd like to see universities that actually embrace genuine academic freedom rather than push an agenda of stultifying ideological conformity."
Pointing to three specific factors: the student loan bubble, the viable alternatives provided by technology, and the general backlash against the absurdities of the academic culture, Sykes argues systemic change is imminent.
"The status quo may be facing a perfect storm," he said. "Or at least I hope so."
Like The College Fix on Facebook / Follow us on Twitter
IMAGE: Shutterstock