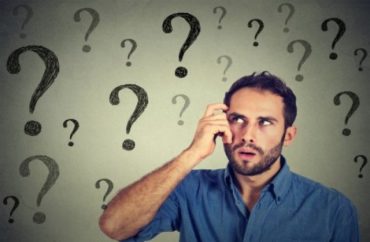 In response to a Stanford University Bechtel International Center email warning international students to avoid any protest that is not "peaceful and respectful," some said they felt "intimidated," "disgusted" and "very emotional."
Again, the email warned about taking part in violent protests.
According to The Stanford Daily, the email came a day after a (non-violent) campus protest against sexual violence of which an international student was an organizer.
The email said "immigration regulations do not prohibit" international students from engaging in peaceful protests, but  "recommended" such students "leave the area at the first sign of disruption or violence in any form."
This is because criminal charges can affect a student's immigration status.
One student said she felt "slightly intimidated" by the email, saying international students should feel free to criticize the university. She added even though Stanford has little influence on immigration regulations, it should provide students "more advocacy."
Another student said the email was like a "punch in the face" and made him "disgusted" and "very emotional."
"I don't care that they offended me with whatever they wrote," the student said. "I care a lot more about what their policies are when it comes to this. What this email said was that basically 'we're not on your side, and we're not going to protect you if you do something against the government.'"
The Daily did manage to find one international student not miffed by the Bechtel email, freshman Anna Siamionava. She appears to actually have read it, for the message stated "only when people become disrespectful or violent is there a risk of being arrested or charged with a legal offence."
Siamionava said it was "just a recommendation to be careful during protests."
As the Daily allows comments on its articles, another international student said the email "was simply a reminder to students that the immigration systems are unfriendly to anyone with arrests/convictions on their records" and that he only expects Stanford "to teach [him] how to navigate immigration processes and what to look out for."
In response to the student who said the email was a "punch in the face," another commenter wrote "What do you want Stanford to do if you engage in violence and are arrested? Should Stanford send people to break you out of jail and then bribe the prosecutor to drop the charges?"
MORE: Crime rate is up, but Stanford public safety board 'fiercely focused' on equity
MORE: Stanford students file complaint about course's 'colonialist' text, professor's 'dismissive' attitude
IMAGE: Shutterstock.com
Like The College Fix on Facebook / Follow us on Twitter