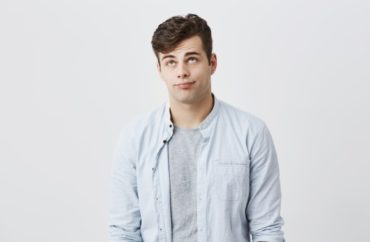 Possibly the most annoying thing about grievance studies educators is they always dig in on their inanity … and only will retract it when forced to do so.
No one is pushing back hard enough on the nonsense in Seattle's schools. Yet.
After word got out about Seattle schools' proposed "math ethnic studies" curriculum, intrepid Seattle Times reporter Elise Takahama took a … deeper look into the reasons behind the program following an "eruption" of social media (and other) reactions.
In a nutshell, here are the reasons why this curriculum should remain: Other states have developed lessons and materials which "prioritize the experiences of communities of color," and hey, history classes deal with oppression and institutionalized racism all the time. So … why not math, too?
Educational studies professor Wayne Au, who is one of the editors of last year's book "Teaching For Black Lives" whose interests "broadly encompass critical education theory and teaching for social justice," says the general public just doesn't get what ethnic studies is all about.
Au and Seattle program coordinator Tracy Castro-Gill contend ethnic studies can increase attendance rates and GPAs, because students "see themselves" in the curriculum. They cite a single study as evidence.
They also say other studies show "black and brown students" don't see themselves going into math and science-related fields, and this is why studying people's identity is "so core":
It's not that the formulas and equations taught in current math classes are racist, Castro-Gill said — it's about how they're used in daily life.

"Nowhere in this document says that math is inherently racist," she said. "It's how math is used as a tool for oppression."

One example teachers might mention in an ethnic studies math class, she said, is how black voters in the South were given literacy and numeracy tests before they could cast their ballot. Another might be a lesson on ratios that discusses gaps in incarceration rates and how the weight of a type of drug determines the length of a sentence.
If you're skeptical (as you should be), just look at what the ethnic math program says in plain English: "Who holds power in a mathematical classroom?" "Who is Smart?" "Who is not Smart?" and "Who gets to say if an answer is right?"
How do these queries help minority students get into math and science-related fields? They don't, of course. And when they don't, the curriculum itself provides the excuse:
Power and oppression, as defined by ethnic studies, are the ways in which individuals and groups define mathematical knowledge so as to see "Western" mathematics as the only legitimate expression of mathematical identity and intelligence. This definition of legitimacy is then used to disenfranchise people and communities of color. (Emphasis in the original.)
'Ya gotta love it: Students get filled with resentment while taking ethnic studies classes, and filled with more resentment later on when it's revealed how useless those classes turned out to be.
MORE: Seattle schools continue to lead the way … in lunacy
IMAGE: CookieStudio / Shutterstock.com
Like The College Fix on Facebook / Follow us on Twitter