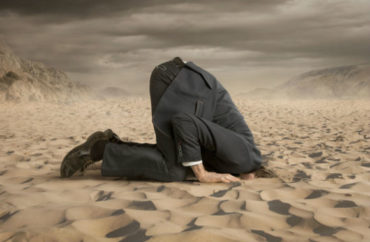 The investigation is the punishment
Universities can pretty effectively silence student activism by opening investigations into such routine practices as tabling for your club.
They don't have to actually punish the students – the investigation is the punishment.
The conservative-led Supreme Court has effectively blessed state-sponsored harassment of students for their constitutionally protected speech by refusing to hear an appeal by libertarian students at the University of South Carolina.
Last week's denial of cert is especially rich because the College Libertarians and Young Americans for Liberty were doing nothing more than "displaying posters with examples of expression that had been censored on campuses across the country," according to their 2016 lawsuit, sponsored by the Foundation for Individual Rights in Education.
The 4th U.S. Circuit Court of Appeals' ruling in favor of the university, which said the students couldn't show a "credible threat" of punishment at the end of the investigation, spurred groups across the left and right to demand the Supreme Court hear the appeal.
In a post last week, FIRE emphasized the chilling effects of the monthlong investigation, which was initiated after several students called the posters "offensive" and "triggering":
The Fourth Circuit's decision held that USC's investigation did not violate the students' First Amendment rights, and that they lacked standing to challenge the policy under which they were investigated. Taking a "no harm, no foul" approach, the court reasoned that the university's investigation of the complaints was appropriate — even though the court acknowledged the probe did chill the student groups' speech until the investigation was ultimately dropped  — and that a student of "ordinary firmness" would not be deterred from holding similar events in the future.
The only silver lining of this execrable ruling, according to FIRE, is the narrow precedent it set in the 4th Circuit – that a "time-limited, non-intrusive inquiry involving no threat of sanction in the face of student complaints" is constitutionally permissible for a taxpayer-funded university.
"FIRE firmly believes that the Fourth Circuit got this one wrong," wrote Marieke Tuthill Beck-Coon, director of litigation, "and that this decision is inconsistent with both its own precedent and the decisions of other courts."
That should have been enough to convince the Supreme Court to take the case, but per its custom, the high court gave no reason for denying cert.
MORE: Student speech case unites right and left in Supreme Court petition
IMAGE: rangizzz/Shutterstock
Like The College Fix on Facebook / Follow us on Twitter