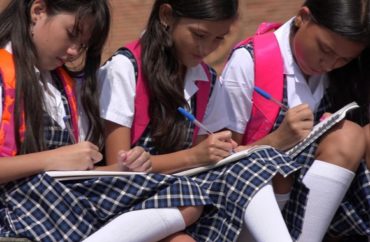 The Supreme Court ruled Tuesday that a publicly funded tuition-aid program in Maine that excluded nonsectarian schools, such as faith-based schools, is unconstitutional in a decision cheered by school choice proponents.
The 6-3 ruling stated that barring religious schools from the program violated the U.S. Constitution's free exercise clause.
"A neutral benefit program in which public funds flow to religious organizations through the independent choices of private benefit recipients does not offend the Establishment Clause," stated the majority ruling in Carson v. Makin, written by Chief Justice John Roberts.
Roberts, citing former precedent, noted that the high court has "repeatedly held that a State violates the Free Exercise Clause when it excludes religious observers from otherwise available public benefits."
Maine has long provided families in rural districts without adequate public schools tuition assistance to attend qualifying private schools near their homes.
But the state had prohibited families from using those funds at private religious schools, stated the conservative Alliance Defending Freedom in a news release on the decision.
"When the government offers parents school choice, it can't take away choices that are deemed 'too religious' or withhold funds from those who choose religious schools when the state offers those funds to everybody else," ADF Senior Counsel John Bursch stated.
"Today's decision from the Supreme Court affirms our country's abiding principle of religious liberty and, importantly, allows Maine parents the freedom to send their children to schools that align with their beliefs."
Nichole Garnett, a law professor at Notre Dame Law School who specializes in education policy, told the Catholic Standard that the ruling is "a victory both for religious liberty and for American schoolchildren."
"The majority makes clear, once again, that, when the government makes a benefit available to private institutions, it must treat religious institutions — including faith-based schools — fairly and equitably," she said.
The ruling has its fair share of dissenters, however.
"Justice Sonia Sotomayor, the Supreme Court's most outspoken liberal, accused the court's six-member conservative majority of eroding the barrier between church and state on Tuesday by striking down a Maine policy that barred religious schools from receiving taxpayer-funded tuition aid," The Hill reported.
MORE: Republican senators grill education secretary on school choice restrictions
IMAGE: Cheapbooks / Shutterstock
Like The College Fix on Facebook / Follow us on Twitter