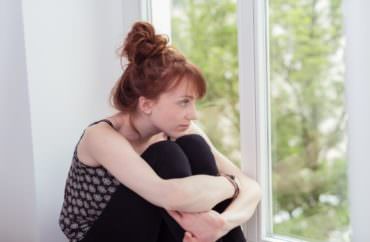 One investigative reporter is sounding the alarm over a survey by the Association of American Universities that found many female students reported being sexually harassed and even assaulted by professors, administrators or other university employees.
RealClear Investigations reporter John Murawski called out the association's campus climate survey for what he argues is its glossing over of such findings.
"Buried within an influential campus sexual assault survey last year by the Association of American Universities is evidence of hundreds of incidents of inappropriate and potentially criminal behavior by faculty and staff against female students," he reported in a March 8 article.
The survey questioned more than 181,000 students (including 110,812 women) from 33 universities and is touted by the association as "the largest college-based probability sample survey carried out on sexual assault and misconduct."
Murawski reported that while the survey results appear to affirm the controversial statistic that one in four college women will be assaulted or raped before they graduate, "the survey's results concerning a more obvious power mismatch — faculty and staff sexual misbehavior toward female students — were not highlighted."
The Association of American Universities could not be reached by The College Fix at this time to respond.
Murawski reported that since the association would not provide the actual number of incidents, and instead presented the results as percentages, he turned to William Kidder to help crunch the numbers.
Kidder is a longtime anti-discrimination college administrator who co-athoured the 2017 scholarly article "A Systematic Look at a Serial Problem: Sexual Harassment of Students by University Faculty."
"Kidder's calculation for RCI found that about 33 female students reported that they were non-consensually penetrated by a faculty member or instructor — that is, possibly raped — and about 85 said they were non-consensually touched by a faculty member or instructor," Murawski reported.
"Kidder also calculated the numbers for other job classifications – researcher, administrator, other staff – resulting in what appear to be several hundred misconduct incidents at the 33 universities."
Murawski told The College Fix that the survey's 26 percent response rate at just 33 universities means that data extrapolated to the entire nation of 4000-plus colleges and universities could mean thousands of female students nationwide may experience being non-consensually touched by various educators and campus employees.
"[W]e don't know if these incidents were truly non-consensual, unless you take an absolutist 'You will be believed' position. I think it's safe to say that some of them could have involved criminal violations and others were disputed by the accused as misunderstandings or exaggerations or something else," he said.
"We just don't know what these numbers mean, but we also know that there are real incidents that have historically been ignored and disregarded, and the tide is rapidly changing as old cultural norms are swept aside by the MeToo sensibility."
Freyd . . . said she did not know why the faculty/staff misconduct data was not highlighted. "[I]nterpret it in light of what that organization exists to do," Freyd said. "The AAU is fundamentally a lobby organization for a set of elite institutions. https://t.co/4q2kzJ2UFL

— Jennifer Freyd (@jjfreydcourage) March 4, 2020
Murawski said he believes there could be a few reasons for the way the survey results were presented by the association.
For one, because the association typically reports its findings in charts and tables, Murawski said it could just be trying to remain consistent. "They're thinking in terms of procedural consistency, so it may be a completely innocent thing," he said.
However, Murawski said, he believes there could be more going on than just consistency.
"It could be that they saw the reports and said these are all professors, these are employees of our clients, we represent these clients, it would be embarrassing for our clients and there is no reason to cause this embarrassment at this time," he said.
"It could be administrative habit, it could be protectiveness, it could be oversight, it could be that they are statisticians — they aren't news people, they're just looking at numbers in a statistical way," Murawski said.
MORE: Female writer who notes campus rape accusations target black men isn't woke enough for women's college
IMAGE: Shutterstock
Like The College Fix on Facebook / Follow us on Twitter