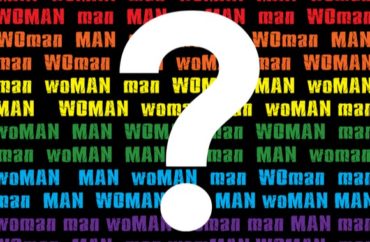 "The word 'woman' can make me very uncomfortable."
Transgender and non-binary students at Pennsylvania's small Swarthmore College still do not feel "comfortable" and "accommodated" in campus housing despite gender-neutral options being readily available.
For instance, according to The Phoenix, "genderqueer" student Hannah Sobel initially believed she would be fine on an all-women's dorm floor, but began to feel "emotionally burdened" by the "gender-exclusive environment."
"I thought it would be okay, because I present pretty feminine, and I am generally comfortable being referred to as feminine or female, and that's still something I'm working through," Sobel said. "But living there every day, I kind of realized all of the gendered language was screaming at me, like walking into the door every single night seeing 'Hall of Women Warriors,' especially when sometimes the word woman can make me very uncomfortable."
Sobel also took issue with her dorm's rule on men not being permitted on the premises after 10pm, noting some of her friends who are transitioning feel "invalidated."
"What is the definition of men?" Sobol asked her residence assistant. The actually RA made the, er, mistake of responding: Men are "those people who have the ability to comfortably use the urinal and/or need to raise the toilet seat in order to urinate."
People with penises … are men?? Who knew.
"I could have explained [genderqueer identity] to [Sobel's RA]. And I could have, I guess, taught her but I didn't want my living situation to be … teaching her constantly … And she kept on asking us, like, if there's anything she could do, or there's anything that would make it easier for us. But I just, I don't want to be babied or pitied. I just kind of got tired of constantly feeling like, 'Oh, I should talk to her about this.' 'Oh, I should bring this up.' … So the entire situation was just exhausting."

Clay Conley '20, a non-binary student, believes that the people in charge of housing at Swarthmore are gender essentialist, which causes discomfort for trans and non-binary students (Conley has contributed an op-ed to the Phoenix about being non-binary in athletics). Gender essentialism is the idea that men and women intrinsically have different behaviors and qualities, and is frequently used to invalidate trans and non-binary identities.

"I know that they're gender essentialist, like they [have] put trans men with women [in housing assignments] … the way they have this gender essentialist view of how to put together the freshmen to make people comfortable is making people actually uncomfortable. [It's] mainly uncomfortable for me to see how they're being treated like that."
Conley also was cheesed at campus officials for referring to them with "they/them" before Conley officially started using the plural pronouns. "I felt like I was being profiled a little bit," Conley said.
Lee-A-Yong, who uses ze/hir pronouns, noted trans students may not even want to deal with Swarthmore officials regarding housing because of the hassles. "Other binary trans people who I know, who have been trying to get like equal recognition as the rest of their cis peers[,] have gone through so much fuckery," Yong said.
Yong complained about the "extra cognitions" ze has to go through when deciding which bathroom to use. "Do I want to make a personal and political statement by going to the men's bathroom even though I don't 'look like a man?'" ze said.
MORE: Christian college gets Title IX exemption for transgender student's housing
MORE: Public univ. provides exclusive housing for women, black, LGBT students
IMAGE: Nat Ax/ Shutterstock.com
Like The College Fix on Facebook / Follow us on Twitter