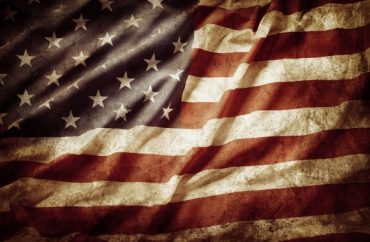 A student at Pitzer College recently sent a "formal request" to her peers asking for the removal of an American flag hung from a campus housing balcony.
"The American flag is not only a symbol of hatred, but a threat to students of color, and makes a multitude of students feel unsafe," the student, Zoe Brin, wrote in an email obtained by Libs of TikTok.
"It is not merely a flag; it is a statement. The timing of this, two days after Indigenous People's Day, is especially insensitive," stated the email.
A LinkedIn screenshot by Libs of TikTok also shows Brin served on staff at the college as an "events staff manager."
Pitzer College did not respond to two emails from The College Fix asking whether Brin is a paid staff member, if there is a process for addressing such requests, and for a response to her comments.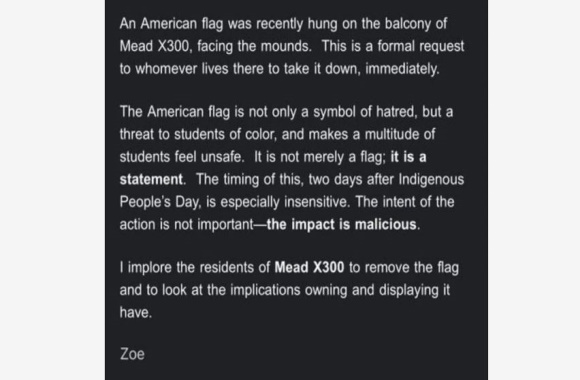 In an Oct. 17 statement provided to Libs of TikTok, Assistant Vice President for College Communications Wendy Shattuck said the message was posted on a students-only listserv called StudentTALK.
"The post is by a student," Shattuck said. "Only students can post on StudentTALK, which is a closed, students-only listserv. The College does not monitor nor comment on activity on this listserv unless a post that may violate student conduct policies is brought to our attention by another student."
The StudentTALK listserv returned during the Fall 2022 semester after it was temporarily paused due to "harassment and bullying" in the spring, according to an article in Pitzer's student paper The Student Life.
Students must now opt-in and agree to community guidelines set by the Pitzer Student Senate's executive board to participate in the listserve.
Libs of TikTok also reported late last month that Trinity College employees removed two patriotic flags from students dorm rooms while allowing pride flags to remain hanging.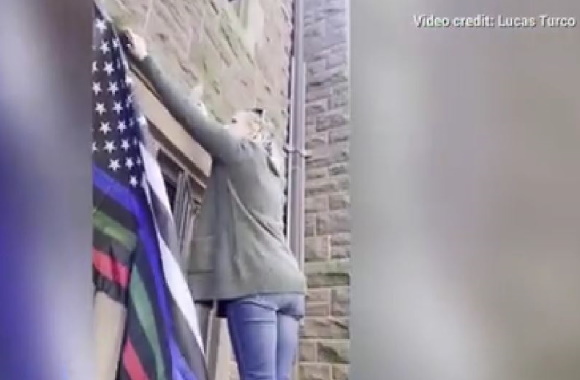 The students whose flags were removed, Finn McCole and Lucas Turco, told Fox News that no prior request was made for them to take the flags down. An email informing all students that objects hanging outside windows would not be allowed "regardless of the content" was not sent until days later.
MORE: Trinity College removed students' patriotic flags after complaints they were offensive
MORE: Wichita State mascot waves 'thin blue line' flag, controversy ensues
IMAGE: Shutterstock
Like The College Fix on Facebook / Follow us on Twitter