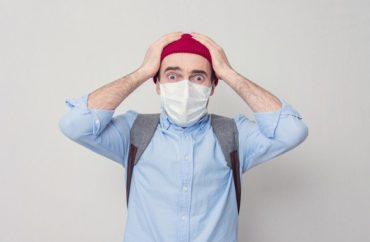 Demand list distinguished between 'bystander' and 'accomplice'
Knowledge – even accidental – is now grounds for punishment at Syracuse University, at least in some situations.
A Friday email from Chief Diversity and Inclusion Officer Keith Alford says the student code of conduct has been revised "to make clear when bystanders and accomplices can be held accountable" for "acts of hate" and "bias-motivated incidents," which include "racism, anti-Semitism and other forms of discrimination and hate."
Alford does not specify "when" those students will be published, and his email makes no mention of a safe harbor for students who report such acts. Students will be required to sign the new code this fall.
The Daily Orange interprets the vague announcement as a promise to punish witnesses as well. The headline on its report: "SU adds punishment for bystanders of hate crimes to Code of Student Conduct.")
Though the diversity chief said the code has already been revised, the old Code of Student Conduct is still live, and it only mentions "hate" in the context of speech that "may qualify as harassment." Even then, witnessing hate speech does not appear to be covered: "Assistance, participation in, promotion of, or perpetuation of harassment" does.
Read the latest updates to the commitments we made to our students, including those representing #NotAgainSU and our international, Jewish and Indigenous students: https://t.co/2itYwH2qFt pic.twitter.com/feFfboLRB7

— SU Campus (@SUcampus) July 10, 2020
MORE: Suit says Syracuse invented evidence to find fraternity guilty
The College Fix has asked university media relations for more details, but the Daily says the revision is based on a public demand list issued last fall by the student movement known as #NotAgainSU. It was issued in response to purported anti-black and anti-Asian graffiti (never described in any level of detail) found in a residence hall.
That list suggests that simply being present when an act of hate or bias occurs – regardless of intention, action or knowledge that it is happening – is grounds for some level of punishment.
Referring to students who were "involved with the hate crimes committed in Day Hall," the list demands punishments for bystanders ("witnessed the event or were present, but did not take part"), accomplices ("aid/encourage the actions taken by the perpetrator") and perpetrators ("responsible for the actions").
The university's past actions provide some clues for its definition of acts of hate.
Two years ago Syracuse functionally expelled fraternity pledges for participating in crass but private satirical skits, on the grounds that a leaked video of the performance (published by the Daily) threatened the "mental health" of the community. (A judge upheld the university's right to ignore its own policy protecting their freedom of expression.)
Read Alford's email and the Daily report.
MORE: Judge rules Syracuse can ignore its promises to students
IMAGE: Anastasiya 99/Shutterstock
Like The College Fix on Facebook / Follow us on Twitter