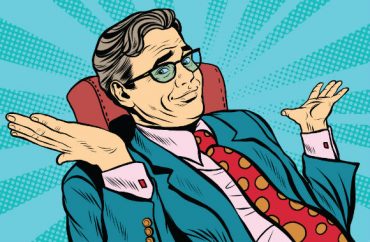 No concern for accuser's ever-changing story
How convenient that "technical difficulties" prevented the recording of a rape accuser's testimony in a Title IX proceeding, blocking "John Doe" from challenging procedural errors.
So says the third lawsuit filed against the private university this school year by a student found responsible for sexual misconduct, according to The Daily Orange.
The accused student claims Syracuse failed the most basic due-process requirements by refusing to document anything he could use to appeal the decision in favor of "Jane Roe":
Doe, in the lawsuit, claims that the first set of allegations were not documented and relayed to him only verbally. When Roe allegedly changed her story, Doe said in court documents there was "nothing concrete" he could reference to point out the variations in Roe's account. …

Doe appealed the board's decision, according to the lawsuit. He requested a transcript of the University Conduct Board hearing, which did not include Roe's testimony or questions asked to her by the board, according to the lawsuit.

SU claimed that Roe's testimony was not recorded because of "technical difficulties," according to court documents.
Roe's claims against Doe largely fell apart in the proceeding – including that she was forced to perform oral sex or that the sexual partners even had anal sex – but the University Conduct Board upheld her claim that she withdrew consent during vaginal intercourse.
The board should have been much more skeptical of Roe because her ever-changing account, Doe argues.
She initially claimed the vaginal intercourse was consensual but not the oral sex or the "completely fabricated" anal sex, then later said she withdrew vaginal consent, and then made up an entirely new story:
After the initial board decision, Doe claims Roe again changed her account of the September 2016 encounter by stating in response to Doe's appeal that she had been "too drunk to consent to anything." That statement was at odds with the initial investigation and conduct board's findings, according to court documents.
Doe also claims Title IX investigator and defendant Bernerd Jacobson, whose background is assisting alleged victims of sexual assault, was not "neutral" in his investigation and repeatedly ignored red flags in Roe's ever-shifting allegations:
Defendant Jacobson also failed to investigate apparent contradictions concerning Roe's behavior after the alleged assault. For example, although Student 3 said Roe "didn't go out for a long time" after the alleged assault, other students mentioned Roe being at parties,sporting events, and other events around campus very shortly after the alleged assault. On information and belief, Jacobson did not investigate this issue further.
Read the lawsuit and article.
IMAGE: studiostoks/Shutterstock
Like The College Fix on Facebook / Follow us on Twitter