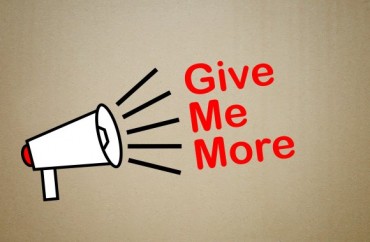 Students and staff at Syracuse University are taking full advantage of anti-black and anti-Asian epithets which were scrawled in a dorm last week, and the absurdity of their comments and actions continues to grow.
The university still doesn't know who is responsible for the incidents which, given the circumstances, raises suspicions of a hoax. Students have since demanded a "same race" option for potential roommates, in addition to the usual litany of social justice-oriented wants: more counselors, more multicultural offices, organizations and programs, and a "unified, required" curriculum on "anti-racism."
Interim Provost John Liu called for "an increase in Chinese food options available in the dorms" during a Thursday Asian student forum (because that will assuage Asian students' fears!), and also asked for more Mandarin-speaking counselors to be made available.
According to The Daily Orange, protests continued into Friday with faculty supporting a sit-in at the campus Barnes Center to spur "administrative action." The report notes "additional racist and bias-related graffiti" directed as Asians was discovered recently in the Physics Building restroom, and a swastika was drawn into the snow across from an apartment complex.
Political science professor Mark Rupert said many of his students are "really pained" due to the racist incidents, yet he admires their fortitude in the face of such discomfort. Religion professor Gail Hamner sounded like an undergraduate "studies" major  saying racism is "hard baked" into Syracuse's culture … because she's "witnessed several racist incidents" in her 20 years at SU. (Hamner has her own controversial history.)
Hamner's Religion department peer Biko Gray claimed the graffiti could "incite physical violence" against students: "This is not simply someone trolling someone," he said. "(The N-word) has everything to do with black bodies swinging from poplar trees." Gray also claimed the anti-Asian slurs turned the dorm "into a space of sheer terror."
The faculty group Democratizing Knowledge Collective said "little has changed" with how the SU administration has handled bias incidents. It added it stands with students "to recognize, and dismantle hate-crimes and their dehumanizing impact on the student body and on the campus …"
The Daily Orange tweeted on Friday that it has partnered with ProPublica for its project "Documenting Hate." It included a link in its tweet to an updated anonymous bias tip form.
Lastly, the snowball effect remains in action: The DO reported early Saturday morning that a racial slur (allegedly) was yelled at an Asian student right before midnight Friday evening. No one was with or around the student at the time of the incident.
Read the Daily Orange articles.
MORE: Syracuse activists demand right to exclude roommates because of their race
IMAGE: dzaky murad / Shutterstock.com
Like The College Fix on Facebook / Follow us on Twitter