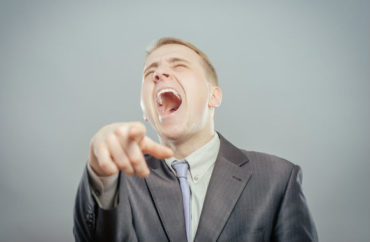 Same as trying to 'bar membership in the local Elks Club'
After Harvard University banned freedom of association for students who wanted to join "single-gender social organizations," the State University of New York-Potsdam said "hold my beer."
And like Rensselaer Polytechnic's Institute's bizarre eminent-domain claim, SUNY-Potsdam claims it can regulate the private property of unaffiliated organizations if they count its students as members.
The Foundation for Individual Rights in Education issued a warning to the taxpayer-funded institution for its list of "unrecognized/banned organizations," since removed, and a related flyer explaining the consequences of joining such groups.
Both resources make clear the administration is willing to suspend and expel students who join organizations with no remaining ties to SUNY-Potsdam – in other words, to violate their First Amendment rights.
The banned list explains that the three fraternities and one sorority lost their university recognition because of "dangerous activities" that violated either campus policy or the law.
Seemingly oblivious to the lawsuit it's inviting, the academic institution funded by taxpayers explicitly tells students that affiliating with these unaffiliated organizations is a violation of the Student Code of Conduct, and they will be "subject to judicial referral."
The flyer (below) goes even further, naming another dozen organizations "in the area" that are unrecognized. Affiliation with these groups is "discouraged" … and you could get charged under the student code for affiliating with them.
The university is in flagrant violation of the First Amendment, according to Zachary Greenberg, program officer in FIRE's Individual Rights Defense Program:
The government can punish individuals for joining organizations, but only if those groups are shown to have engaged in unlawful activity and only if that person is shown to have joined that group with the intent to engage in that unlawful activity. Mere membership is not enough. This reflects the First Amendment "right of the individual to pick his own associates so as to express his preferences and dislikes, and to fashion his private life by joining such clubs and groups as he chooses," and "associate with others in pursuit of a wide variety of political, social, economic, educational, religious, and cultural ends."
In response to FIRE's April 28 letter warning that the university can't punish students for such affiliations any more than it can "bar membership in the local Elks Club or bowling league," SUNY-Potsdam … missed the point.
It promised to review sanctions against one of the "banned" fraternities, Delta Kappa Theta, but ignored the constitutional question FIRE raised. FIRE reminded the university of the ignored question, and the university blew off the civil liberties organization again.
Then it told Delta Kappa Theta how it was allowed to use its own off-campus property (no "fraternal gatherings" on weeknights or after noon Friday through Sunday) and banned it from accepting new members.
"FIRE questions whether the university can ban off campus, unaffiliated organizations from functioning on their private properties or accepting new members merely because their membership includes SUNY Potsdam students," Greenberg wrote in the blog post.
Its broad language on "banned" organizations also raises the possibility the administration will punish students for "wearing the letters, uttering mottos, displaying the sigils, or engaging in the various social activities" of the 16 organizations on the flyer, he said.
At least Harvard and RPI had a minimally plausible excuse that they can do whatever they want because they're private organizations. SUNY-Potsdam's leaders are either too dumb to realize how easily they would get slapped down in court, or just contemptuous of the taxpayers that will foot their easily avoidable legal bills.
MORE: Private university claims it has 'eminent domain' over public sidewalk
IMAGE: file404/Shutterstock
Like The College Fix on Facebook / Follow us on Twitter