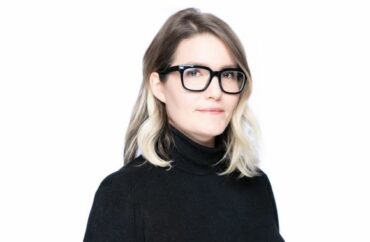 'I think it's a net positive, however, to weaken the power of woke universities to choose the nation's next set of elites'
Congress should impose a larger tax on universities to offset the financial burden of student loans borne by taxpayers and borrowers, according to the Independent Women's Forum.
Policy analyst Inez Stepman told The College Fix via email "there is general interest [among legislators] in some way to resolve the impasse between left and right on the issue of outstanding student loans."
The Fix asked about potential political support for taxing universities.
She said that "as Harvard and Yale are really hedge funds with schools attached, I think it would be fair to tax them in the same way as any other hedge fund."
Stepman (pictured) detailed her ideas in a policy report for IWF. She noted that the Tax Cuts and Jobs Act of 2017 levied a tax of 1.4 percent on endowment income on universities that have more than 500 students and assets worth more than $500,000 per student. She called this a "tiny tax on endowments."
"The student debt crisis is a burden on millions of Americans. But a bailout on the backs of taxpayers who didn't go to college is regressive and unfair," she wrote. "Instead, we should send the bill for exploding loan debt where it belongs: with universities that have gotten rich and powerful by overcharging both their students and taxpayers."
Stepman told The Fix "there hasn't been a 'free market' in higher education in at least 50 years."
"Yes, there is some element of personal responsibility, but fundamentally the cost of a degree and the difficulties of not having one have both increased in the last 20-30 years, both because of concrete policy choices the government (and culture) have made," she said.
She added there are some anticipated objections, "from the left, that college should be 'free', meaning paid for fully by taxpayers. From the right, that this is a 'big government' solution."
When asked what some of the possible adverse effects of taxing universities could be, she quoted President Ronald Reagan.
MORE: People support student loan bailout until they find it raises taxes
"As Reagan once said, if you want less of something, tax it. I think it's a net positive, however, to weaken the power of woke universities to choose the nation's next set of elites."
The Fix contacted Adam Looney, an economist at the Brookings Institution, twice in the past two weeks to ask if taxing universities is an idea that should be explored further or if he had alternative solutions to the student debt problem, but he did not respond.
The Fix twice contacted the Urban Institute with the same questions; it likewise did not respond.
Opposition to taxing endowments has drawn criticism from both left and right.
"Nonprofit college endowments should fund things like tuition reduction, basic research, and scholarships for students — not giant tax cuts for rich Republican donors and giant corporations," Senator Elizabeth Warren told The Boston Globe in 2017.
The Massachusetts senator's office did not respond to media inquiries last year about her position on Harvard University's attempt to repeal the endowment tax.
Greg Mankiw, chairman of the Council of Economic Advisers under President George W. Bush, in a 2017 New York Times article called an endowment tax a "step in the wrong direction. He argued "thanks to large endowments…universities have started offering larger grants and reducing reliance on student loans."
Stepman believes sweeping student loan bailouts subsidize white collar professions.
"The beneficiaries of forgiveness would overwhelmingly be members of the professional classes, such as accountants, lawyers, and doctors, while the chumps footing the bill would be those without degrees," she wrote.
Stepman said Congress needs to "close the tax loophole" on "non-tuition sources of revenue—such as the money universities make from residence rent payments." Furthermore, "States should not treat university-owned properties differently than other businesses for the purpose of property taxes."
Additionally, she argued that future taxation should be tied "to the increase in overall student loan debt and default rates."
MORE: Socialist scholar Cornel West owes $500K in taxes
IMAGE: Inez Stepman/Independent Women's Forum
Like The College Fix on Facebook / Follow us on Twitter