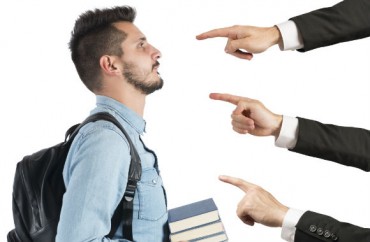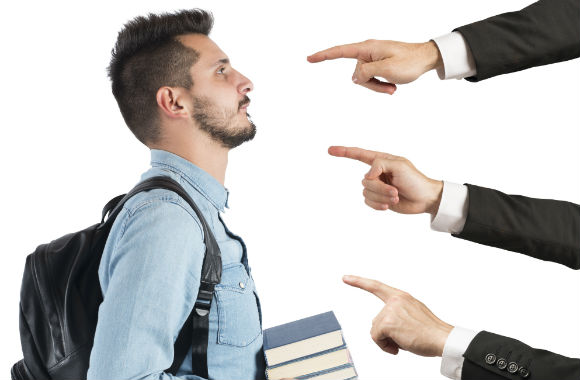 One leader's reason: Can't trust police because of Michael Brown's death

Fraternity and sorority groups are paying a former high-ranking senator to help protect their members' due-process rights in campus rape investigations.
Sexual-assault awareness groups and universities are lobbying to deprive them of due process, using taxpayer money.
The war of words is heating up over the Safe Campus Act, introduced in July by three House Republicans, who were joined in sponsorship by two Democrats in the past several weeks.
Former Senate Majority Leader Trent Lott, R-Miss., and lawyer Cleta Mitchell, an adviser to two Chi Omega fraternity chapters, promoted the Safe Campus Act in a Washington Post op-ed earlier this month. Lott is lobbying for fraternities and sororities on the issue.
They wrote that the bill "would require that law enforcement authorities have a first look at claims of sexual assault on campus" and "provide interim measures to improve student safety, due-process protections for students and student organizations, and more education to prevent such crimes."
Lott's involvement spurred The Huffington Post to report that the former Senate leader, himself a Sigma Nu alum, was earning $140,000 from the National Panhellenic Conference, North American Interfraternity Conference and three major fraternities.
The left-wing publication noted Lott's other lobbying clients included a Russian bank, energy company Shell and Goldman Sachs. It wrote separately that 28 groups that "work with rape victims" oppose the bill.

Some of those groups are using taxpayer money to advocate against the bill.
The National Sexual Violence Resource Center, founded by the Pennsylvania Coalition Against Rape, receives substantial funding from the Centers for Disease Control and Prevention.
CDC support is disclosed in fine print in the center's website footer, though the full amount – $1.5 million a year for five fiscal years – is only noted in a February 2014 press release. The NRSVC did not return requests for comment.
One leader in the fight against the Safe Campus Act, Savannah Badalich of the Bruin Consent Coalition at UCLA, told The Huffington Post that Michael Brown and Ferguson informed her opinion on the matter.
Amazing begining to #TheWordonWednesdays with #7000inSolidarity for our 3rd event of #ConsentWeek! #cultureofconsent pic.twitter.com/NyS6au1su0

— BCC at UCLA (@BruinConsent) January 22, 2015
"I was once told by a survivor of color, 'if you don't think the death of Michael Brown or Eric Garner or activism happening in Ferguson has everything to do with why I didn't report my rape to the police, you have no idea about my experience or how to advocate for me,'" Badalich said.
(Harvard Law School's Janet Halley, a feminist who has aided both accusers and accused in campus rape investigations, testified to Congress this summer that "the rate of complaints and sanctions against male (including transitioning to male) students of color is unreasonably high.")
Kristen Houser of the Pennsylvania Coalition Against Rape told The Huffington Post that universities "definitely have a responsibility to handle misconduct" on campus, regardless of whether accusers report to police.
A spokesman for the coalition declined to answer questions, instead referring The College Fix to an op-ed by Houser against the bill.
The op-ed consistently refers to accusers as "survivors" and explains why they shouldn't have to inform police to get their accusations investigated.
"A survivor may fear the police, justice system or the abuser's retaliation," or simply want "distance from their abusers" rather than prosecution of those whom they accuse, Houser wrote. Her group did not respond to followup questions on due process for accused students.
The Safe Campus Act, however, does not require accusers to participate in a criminal investigation – only that they first report their allegations to police if they want a campus investigation of the accused.
Not on My Campus, a University of Texas-Austin student group started in collaboration with the UT Counseling and Mental Health Center, told The Huffington Post it opposes the bill because it will "prevent victims from reporting (even more so than with the current reporting system)."
The group has "learned that survivors who choose to report to law enforcement feel as though they are being punished more than their perpetrator," it said.

Other organizations made up of taxpayer-funded entities are also opposing the bill.
According to the Center for American Progress's "millennials" advocacy arm, Generation Progress, groups such as the Association of Public and Land-grant Universities and the American Association of State Colleges and Universities oppose the bill.
The APLU reported receiving $6.1 million in 2014 in the form of dues from its members, the vast majority of which are public universities. It did not return requests for comment.

Like The College Fix on Facebook / Follow us on Twitter
IMAGE: Shutterstock