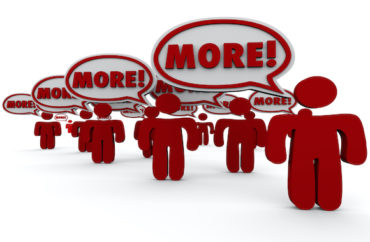 UPDATED
A posh, private Manhattan K-12 school which costs over $54,000 per year to attend is facing a set of comprehensive race-based demands from its faculty.
Teachers at the Dalton School put forth 24 — yes, 24 — demands of the institution and headmaster Jim Best "in the spirit of eager collaboration," according to the blog The Naked Dollar. 
Scott Johnston, the blog's proprietor and author of "Campusland," told The College Fix via email that he got the demands from a Dalton School insider.
The teachers' manifesto lauds Dalton's efforts thus far in the anti-racism realm; indeed, the school's website has a rather lengthy "Commitment to Anti-Racism" which includes an in-depth "Anti-Racism Progress Report." It also makes some critical race theory-based distinctions, such as:
While we acknowledge that white supremacy harms all people of color, we believe that anti-Blackness must be understood as distinct from "racism" writ large. In this moment, our collective anti-racist efforts must center Black people and their needs.
Perhaps the most controversial of the two dozen demands is that Dalton abolish all "leveled courses" (such as honors) if black student achievement doesn't match that of non-black students by 2023.
In other words, equal outcomes.
Other demands include:
— "Publish data regarding faculty, staff, and administration salaries, including mean and median salaries of employees by race and gender."
— Design courses "that explicitly center Black liberation and challenges to white supremacy" and subject to an "anti-racist audit" existing courses: "No Dalton student should graduate without taking classes that center race, identity, difference, and social justice."
— "All faculty, staff, administration, Parent Association volunteers, and trustees should undergo yearly anti-racist training."
— All Dalton administrators, faculty, and staff "should produce individual public anti-racism statements."
— "Ensure that Dalton is partnering with Black-owned businesses wherever possible."
— "Offer a special orientation session for incoming students and families of underrepresented racial and ethnic backgrounds. Provide anti-racist orientations for all families on a yearly basis."
— "Immediately divest from private prisons and detention centers; companies that manufacture technology, equipment or weapons for police; companies that use prison labor; the bail-bond industry; and other companies as determined by a committee of students, faculty, parents, and trustees" (at least 50 percent of whom must be black).
— "Any Black student or student of color who appears in Dalton's promotional materials should receive reduced tuition, or be retroactively compensated the equivalent amount if they graduate before their likeness is used."
And if Dalton's tuition isn't high enough already, consider these:
— "Expand the Office of Diversity, Equity, and Inclusion to include at least 12 full-time positions."
— "Commit to paying all Dalton employees — especially staff and independent contractors — at minimum a living wage for New York …"
— "Provide child and elder care support for faculty and staff, and any families who qualify for financial aid."
— "Hire a staff member outside of the [Diversity, Equity and Inclusion] office whose entire role is to support Black students and students of color who come forward with complaints and/or face disciplinary action."
— "Hire a psychologist in every division with a specialization on psychological issues affecting 'ethnic minority populations.'"
The New York Post reports it spoke to a Dalton parent who predicted the demands will lead to 30-40 percent of the class of 2025 leaving the school.
Other points of contention among Dalton parents include students being required to watch a video in which they were told whites "are complicit in perpetuating racism," and the school not wanting to reopen amid the COVID outbreak. Dalton did, however, announce last month it will offer both in-person and virtual instruction come January.
Read the Naked Dollar and New York Post articles.
UPDATE: Dalton head Jim Best recently responded to Johnston's reporting, claiming he "blatantly and erroneously mischaracterized diversity, equity, and inclusion efforts" at the school. Read Best's full statement and Johnston's rebuttal here.
MORE: Dalton School parents can ice skating party because Trump
MORE: Fairfax County teachers union demands virtual classes until August 2021
IMAGE: iQoncept / Shutterstock.com
Like The College Fix on Facebook / Follow us on Twitter