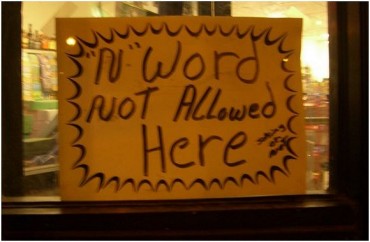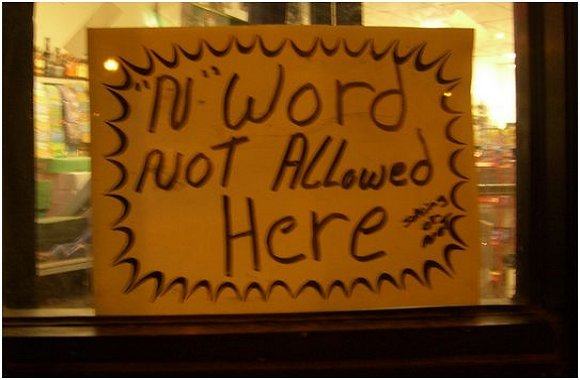 An elementary school teacher in Florida accidentally typed the n-word on a class assignment, and then handed it out.
Once word of the, er, word reached parents of children at Hamilton Elementary School in Sanford, outrage ensued.
"That bothered me. I was very offended by it," parent Terry Day said. "In today's society, it's very prevalent. Racism! It's very prevalent."
According to WESH-2, in an assignment apparently dealing with English comparative adjectives, the teacher accidentally typed the n-word instead of "bigger."
Day's daughter told her "I know that word and I know what that word means, but is this supposed to be on my paper?"
Parents fury after first-grade teacher's n-word typo on homework at Hamiltons Elementary School in Florida @principals_hes @hamiltonengtech @Hamilton_Lions
https://t.co/hzH8XZTIDN

— Y (@auburn2017) January 26, 2018
When Ms. Day went in to speak to the teacher about it, she asked "Well, you didn't spell-check your word? You didn't proofread your word before you sent that out?"
Day says the teacher replied that "it is a word" and that she didn't like the parent's attitude.
Here's how the teacher explained the mistake to school administrators: She pointed to the keyboard on her computer and said the "B" and the "N" are right next to each other, and she accidentally typed the "N" instead of the "B."

While declining an on-camera interview, a school spokesman, Michael Lawrence, released a statement to WESH 2 Investigates that reads, "The district is aware of the unintentional and unfortunate mistake regarding the typo on the spelling words worksheet. The teacher involved has taught at Hamilton Elementary for many years and is extremely remorseful about the situation. The school has already fixed and updated the spelling words list and redistributed to the students in that particular class. In addition, a memo has gone home with students sincerely apologizing for the error."

But that's not how the memo, sent by the teacher, reads.

She wrote, "Dear Parents: Please be advised there was a misspelled word on the blue spelling list I sent home yesterday. Please throw the blue list away and refer to this list for the next six weeks. I apologize for any inconvenience this may cause. Please contact me if you have any concerns."

There is no mention of the misspelled word creating a racial slur, which infuriates Day.
Nevertheless, Ms. Day does believe it was an honest mistake and doesn't want any discipline taken against the teacher. She noted her daughter enjoys the teacher and her class. She just wants every student in the class, as well as every parent, to get a more heartfelt apology.
MORE: HS's production of 'Ragtime' uses N-word; local NAACP upset
MORE: White prof denied tenure after quoting N-word in class race discussion
IMAGE: Oxalis37/Flickr
Like The College Fix on Facebook / Follow us on Twitter