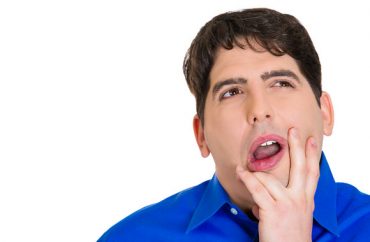 Of those working during the COVID-19 pandemic, more school teachers than any other group reported that they were stressed out.
According to a Rand Corp. study (funded by the, ahem, National Education Association and American Federation of Teachers), some 78 percent of teachers reported "frequent job-related stress."
By comparison, 40 percent of other employees felt similarly.
In addition, CBS News reports 25 percent of teachers said they were "likely to leave their jobs" by the end of this school year. One in six had indicated such before the pandemic.
Teachers' biggest issue: managing virtual instruction with in-person teaching, aka "hybrid instruction." Health concerns (their own and that of their family) also was a top worry.
One teacher told Rand researchers of "constantly having to tell teenagers to pull their masks up, and [there are] no real consequences available for those who refuse to comply."

Emmely Canela, a public school teacher in Los Angeles, said her workload nearly doubled when she was tasked with teaching both in-person and remote students. Coursework she prepared for in-person students didn't translate on-screen, she said. Effectively, she had to design separate curriculums.

"I was part time in-person and part-time on the computer but we weren't given extra time to plan, which was definitely stressful. So I was using a lot of my free time to plan effective lessons for students online and in the classroom," Canela said. …

"Teachers are expected to give teaching their all — there is this stigma where you have to be 1,000% devoted, and most people are, but I don't think people realize that teaching is a job. I feel like the humanity is taken out of teaching and the expectations for teachers are crazy.\
Corey DeAngelis, national director of research at the American Federation for Children, points out on Twitter that the Rand study tells readers they should "keep in mind that teachers' intentions to leave their jobs might change over time" … as the results "reflect teachers' opinions and perceptions at a certain point …"
MORE: Teachers union warns members about sharing vacation photos during COVID due to 'bad optics'
MORE: Teachers union gave nearly $20 million to Dems before influencing CDC school reopening guidance
IMAGE: pathdoc / Shutterstock.com
Like The College Fix on Facebook / Follow us on Twitter