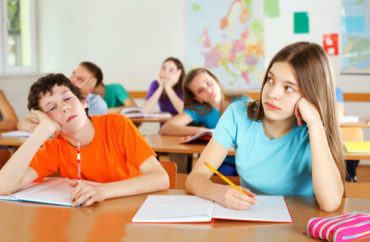 'We can't ignore Trump's bigotry and cruelty'
America's second-largest teachers union wants to educate its 1.7 million members in how to practice inclusion in the classroom.
Namely, by reminding students at every turn how they are different from others.
The fall issue of the American Federation of Teachers' quarterly journal, American Educator, is brimming with calls for incorporating leftist ideologies into the classroom. It even cites debunked statistics that paint America as under siege from white supremacists.
The umbrella theme of the issue is "Confronting Bias in Schools: Classroom Conversations on Race, Ethnicity, and Identity," yet the essay that kicks off the issue almost treats the theme as an afterthought.
AFT President Randi Weingarten focuses on the threat to democracy from President Trump in the opening essay, "A Defining Moment for Democracy," and portrays teachers as a bulwark against intolerance toward opposing ideas.
Trump "has fanned biases that aim to dehumanize 'the other' and that erode our democracy," she writes. "We can't ignore Trump's bigotry and cruelty, or the fact that his erratic behavior is intended to create chaos and confusion." In the print version (below), Weingarten says the president is "leading a homegrown hate movement."
She even appropriates the language of critics of higher education. Without "the tyranny of standardized testing and lockstep pacing calendars," teachers can run classrooms "where disagreements are over ideas, not people, and dissenting views are respectfully heard, not shouted down."
MORE: Court orders AFT to 'fully and unconditionally' refund union dues
'Surge' of hate incidents was debunked long ago
The 44-page issue includes 13 references to "tolerance," 15 to "equity," 32 to "racial identity," 33 to "racism," 34 to "diversity," 39 to "discrimination," 52 to "prejudice," 54 to "hate," 79 to "identity," and 102 to "bias." Perhaps surprisingly, "white supremacy" only appears three times.
The articles that follow Weingarten's Trump-focused essay are all oriented around race relations in education. Some lay out direct orders for teachers on how to improve race relations among the youth.
"Assessing — and Interrupting — Intolerance at School" is written by staff for the Southern Poverty Law Center, the media darling that has identified mainstream conservative organizations as "hate groups." Maureen Costello and Coshandra Dillard, who work in SPLC's project Teaching Tolerance, don't spare Trump either.
Their central claim:
Three years ago — during and immediately after the presidential campaign — we documented a surge of incidents involving racial slurs and symbols, bigotry, and the harassment of minority children in the nation's schools. We called this phenomenon the 'Trump Effect,' because it appeared that children were emulating the racist, xenophobic, and coarse language Donald Trump was using on the campaign trail.
The "surge" was based on unvetted reports submitted anonymously to SPLC, which also omitted 2,000 reports of anti-white hate incidents in schools. The reports were not verified independently.
MORE: SPLC hides 2,000 anti-white hate reports after Trump election
Costello and Dillard make only one reference to "crimes" in their article, which otherwise refers to hate "incidents" – apparently recognizing that the allegations do not necessarily rise to a criminal level. They cite their own research on racial tensions inside and close to the classroom, published in the report Hate at School.
"Hate crimes are rising," they write, without providing evidence.
They share their research on anti-Muslim, anti-immigrant and anti-Semitic reports from classrooms across the country. (In a nod to SPLC's original omission of anti-white reports, they note: "Teachers also reported a handful of incidents involving name-calling directed at white people.")
The researchers also suggest America faces a crisis concerning gender identification and sexual orientation. They claim that "the overwhelming majority of incidents in this category targeted people who identify outside of cisgender or heterosexual identities."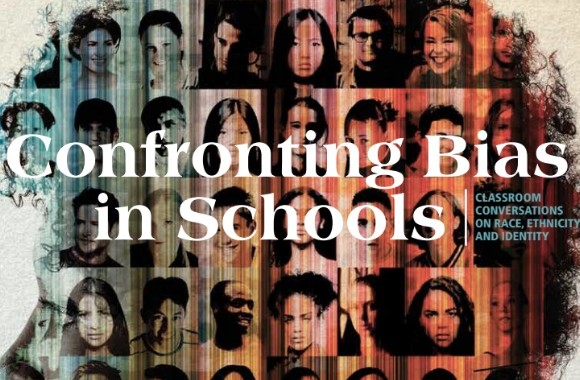 Teachers must 'demythologize Lincoln,' rethink Emancipation Proclamation
Other journal contributors push favored ideologies to be grafted onto classroom curricula.
Philadelphia high school teacher Adam Sanchez says that aspects of American history curricula should be centered around a framework drawn from Marxist historian Howard Zinn and his book A People's History of the United States, which is critical of foundational aspects of American history including American expansionism.
Howard Zinn was a prominent socialist thinker, derided by one critic as an "anti-American" peddling a "cartoon anti-history of the United States." A new book accuses him of shoddy scholarship on Christopher Columbus.
Sanchez is an editor at Rethinking Schools magazine, which co-manages the Zinn Education Project, an expansive educational organization that aims to preserve and perpetuate the teachings and rhetoric of Zinn.
In his article, Sanchez asks educators to "demythologize Lincoln" and address his shortcomings on racial issues. The Emancipation Proclamation should also be rethought, he argues.
MORE: Howard Zinn's Zingers
According to its website, the Zinn Education Project is used by more than 90,000 teachers and 10,000 more joining every year. It provides materials on themes and subjects related to American history through the present, include "climate justice," "imperialism," "Latinx," "LGBTQ," "Racism and Racial Identity" and "Global Studies," all with progressive and communist underpinnings.
A Stanford University expert on history education criticized Zinn's work ­as "a crusade built on secondary sources of questionable provenance, omission of exculpatory evidence, leading questions and shaky connections between evidence and conclusions," according to a 2012 Stanford publication.
In a similar fashion to Sanchez's essay, University of Michigan and Harvard education professors tell readers that "social inequalities … have pervaded U.S. society since its founding."
The United States is the land that has "never been," argue Deborah Rivas-Drake and Adriana Umaña-Taylor in their essay, "The Need to Foster Ethnic-Racial Identity in Schools." They call people of European descent who are Christian and/or economically advantaged an "historically dominant group."
Teachers should encourage students to talk about "more complex social issues, such as racism and societal hierarchies," they write.
These conversations could not come any sooner, the professors say. In the aftermath of the 2016 presidential election, it occurred to the pair that "white nationalism is not a relic of the past and, quite the contrary, is a thriving movement that had enough momentum to shape the discourse during the election."
MORE: Here's how Howard Zinn lied about Christopher Columbus
IMAGES: SaMBa/Shutterstock, American Federation of Teachers
Like The College Fix on Facebook / Follow us on Twitter