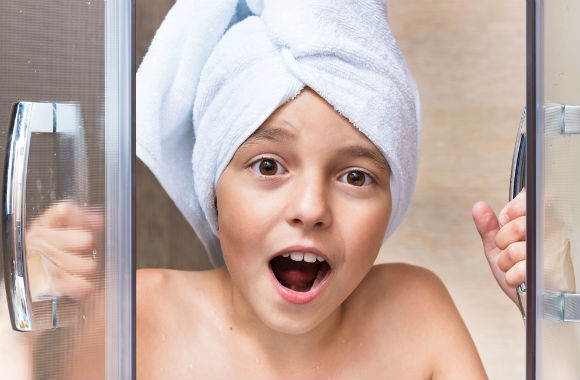 The Alliance Defending Freedom came out swinging against Tennessee's attorney general for an opinion he released that warns state lawmakers not to adopt a school bathroom-privacy bill similar to North Carolina's.
Herbert Slatery's opinion is based on the U.S. Department of Education's creative interpretation of "sex" in Title IX as encompassing gender identity, though as he acknowledges:
"Sex" is not defined in Title IX or its regulations. When a federal statute does not define a word, courts may look to the dictionary definition of the word to determine congressional intent. … The ordinary dictionary meaning of "sex" is "either of two main categories (male and female) into which humans . . . are divided on the basis of their reproductive functions." … Thus, references to "sex" in Title IX may be read as references to male and female as determined by a person's biological, anatomical reproductive organs.
But Slatery says the feds could yank funding from Tennessee school based on Education's conflation of "gender identity" with "sex," pointing to its settlements with other school districts that have limited bathroom access based on biological sex.
RELATED: North Carolina universities balk at new bathroom law protecting privacy rights
This is pure hogwash, the alliance wrote Thursday:
Title IX and its regulations state that a school receiving federal funds can "maintain separate living facilities for the different sexes" and "provide separate toilet, locker room, and shower facilities on the basis of sex" without putting its federal funding at risk. …

"In truth, Title IX makes no such requirement [for gender identity]," explained ADF Senior Counsel Jeremy Tedesco. "DOE's interpretation is completely off-base. What the law says is what matters, and the law explicitly allows separate restrooms and locker rooms. The DOE oversees but cannot change Title IX, which only Congress can modify, so the agency has no legal basis for forcing schools to open restrooms to students of both sexes."
How to Talk to Your Kids About Gender https://t.co/kAJ67LyOjm via @TGC pic.twitter.com/gMOJsDqDle

— AllianceDefends (@AllianceDefends) April 15, 2016
As with colleges that have changed their sexual-misconduct proceedings in response to pressure from Education's Office for Civil Rights, the question is whether schools want to press their case in court against the department. The alliance thinks they should:
Every federal court to examine the issue has concluded that maintaining separate restrooms and locker rooms on the basis of sex does not violate Title IX. The attorneys general of South Carolina, West Virginia, Mississippi, and Arizona recently reinforced this by correctly applying Title IX in their

friend-of-the-court brief

filed in the case

G.G. v. Gloucester Country School Board

.
RELATED: Princeton public schools allow choice of bathroom, locker room for transgender students
The alliance's new backgrounder on the issue concludes:
In the 40 years since Title IX was enacted, no educational institution or state has ever lost its federal funding for noncompliance with Title IX. Additionally, if the Department of Education threatens a school's funding, that school is entitled to a hearing before an administrative law judge and review by a federal court. If a school fights and ultimately loses, the school is still given 30 days to comply and keep its Title IX funding.
Read the AG's opinion, the alliance's press release and its backgrounder.
RELATED: Michigan hides far-reaching plan to let children use whatever restroom they want in school
RELATED: Law students fight back against 'all gender' restroom converted from men's room
RELATED: Transgender candidate tries to get judges in trouble for bathroom ruling
RELATED: Department of Ed can't force schools to let transgender kids use wrong restroom, group says
Like The College Fix on Facebook / Follow us on Twitter
IMAGE: VaLiza/Shutterstock