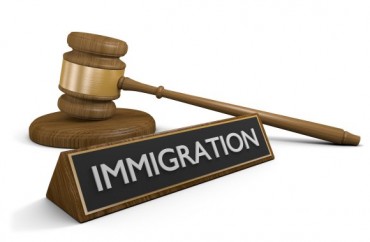 A professor at Texas A&M University says Texas Governor Greg Abbott's assurances about the recently signed-into-law anti-sanctuary city bill (SB4) are "dubious," and "not what history has taught us."
Felipe Hinojosa contends that "citizens and noncitizens alike" are in peril "during times of xenophobia and mass deportation," and that "white privilege and white racism and systemic and institutional bias" mean authorities will rarely take time "to consider who is here legally and who is not."
The Eagle reports that "[i]n the 1920s and 1930s, during the economically turbulent years of the Great Depression, between 1 and 2 million people living in the U.S. were deported to Mexico. Of those deported, an estimated 60 percent were American citizens of Mexican descent, swept up and deported without regard for their citizenship status."
"This is going to bring about a tremendous disruption to stability, especially to students of color, who learn and feel safe and respected at Texas A&M," Hinojosa said.

Hinojosa noted there are differences between the repatriation of the '20s and '30s and what's happening in America now but said SB4 "augments" and "makes worse" the implication of criminality simply because of a person's skin color, although he said the bill by no means created that implication.

"Citizenship and noncitizenship, these things are quite integrated" in the Latino community, Hinojosa said, meaning that Latino Americans have family and friendships and church networks comprised of people with varying degrees of citizenship and legal statuses.

MORE: Student activists demand college give 'sanctuary' to illegal workers it doesn't employ

"There's a looming fear that being Latino carries a connotation with being a criminal and being undocumented," he said.

Hinojosa said college students are already "overwhelmed" at the prospect of finding a job, paying off student debt and studying for classes, but the constant threat of being racially profiled or harassed will weigh heavily on the minds of Latino students on A&M's campus. According to A&M's Accountability website, almost 20 percent of the university's student body is Hispanic.
The professor added the new law is "that extra weight you put on students," a "psychological trauma of being constantly targeted or looked upon as a criminal."
"[SB4] unjustly criminalizes black and brown bodies on our campus," he said.
MORE: Sanctuary campuses in Pennsylvania would lose state funding under bill
MORE: Chancellor on Syracuse being a 'sanctuary campus': We 'simply cannot ignore federal laws'
Like The College Fix on Facebook / Follow us on Twitter
IMAGE: Shutterstock