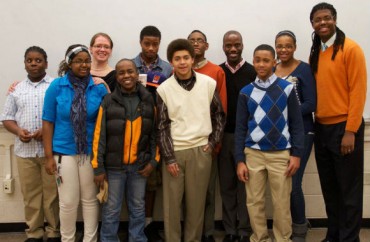 A powerful critique of affirmative action has been published ahead of an expected U.S. Supreme Court decision on UT-Austin's use of affirmative action this month — and it involves another Texas university that has seen triple-digit growth in minority enrollment by admitting students based on merit.
The Texas Tribune reports that Texas A&M University has seen a 114 percent increase in black and Hispanic student enrollment since 2003 — effectively more than doubling its minority student population — despite the fact that it refuses to employ affirmative action. In comparison, black and Hispanic enrollment has only grown by 45 percent over the same time period at UT Austin, which proudly uses affirmative action.
What's Texas A&M's secret? Campus officials told the Tribune it's because they use the state's controversial Top 10 Percent Rule:
Texas' Top 10 Percent Rule … promises automatic admission into public Texas universities for students who rank near the top of their high school's graduating class. The rule ignores the SAT and other factors, which on average benefit white and Asian students, and was meant to ensure that a certain number of students from the state's poorer, lower-performing schools can also get into a top public college.

With the rule in place, then-President Robert Gates figured A&M could achieve more diversity without changing other admissions policies.

"Every student who is at A&M must know … that he or she and all students here have been admitted on personal merit," Gates said at the time.

Gates left the university in 2006 to become U.S. secretary of defense, but the school's embrace of the rule continues. In the past few years, UT-Austin officials have railed against the policy, saying it overwhelms them with automatically admitted students and restricts the Austin university's ability to build its study body to its liking. A&M has always received fewer automatic admittees, but the number is growing. School officials say they are fine with that.

"If you are really critical of the 10 Percent Rule, what you are saying is that we don't want the kids from the [less competitive schools]," said A&M President Michael Young.

Fighting the rule, Young said, sends the message to those schools that "we would prefer to have an admissions process that doesn't require us to admit you."
Left unsaid in the Tribune article is how much of a factor is the fact that students of color also prefer Texas A&M because they know everyone there understands they have been admitted based on merit — not pity or a handout. Read the full article.
One can only hope the Supreme Court paid attention to this contrast between UT Austin and A&M ahead of the Fisher v. University of Texas at Austin decision.
MORE: Affirmative action hurts students it's intended to help
Like The College Fix on Facebook / Follow us on Twitter
IMAGE: Shaun Harper- Students Vocal Productions / Flickr