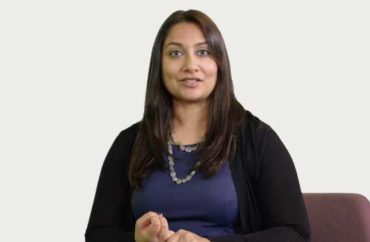 The 'fairness case' can also alienate underrepresented group members 
Some companies promoting diversity as a business strategy may alienate the minorities they are trying to attract, according to a new study from the Department of Organisational Behavior at the London Business School and the Yale School of Management.
The paper, published in the American Psychological Association's Journal of Personality and Social Psychology, found that corporate diversity statements stressing instrumental business success, or how the organization can benefit or profit from diversity, "can threaten underrepresented group members and women, and thereby undermine organizations' diversity goals."
Most companies offer either a "business case" explanation for why they value diversity that focuses on "organizational performance," or they offer a "fairness case" explanation that focuses on diversity as "inherently valuable" or "an end in itself," according to the paper.
The professors used statements such as "We value diversity because it's the right thing to do," as an example of a "fairness" claim.
"Our results suggest that if companies have goals around inclusion and diversity, then the business case may be backfiring," London Business School co-publisher Aneeta Rattan (pictured) told The College Fix in an email. Rattan collaborated with Yale School of Management's Professor Oriane Georgeac on the paper.
Rattan told The Fix the study's authors identified a phenomenon called "social identity threat."
The papers' authors cited a definition of this phenomenon as "the concern about being devalued based on one's group membership." The phenomenon can arise when a person believes that they are valued primarily for their minority status or membership, not for their other qualities or inherent human value.
Black or LGBT employees, for example, may feel that the company has hired them because they belong to a minority group, not because of their merits or other qualities.
Stressing the business case for diversity can backfire because it "triggers" social identity threat or "a sense of being depersonalized," according to the paper.
Researchers used artificial intelligence to analyze diversity statements
The study authors used artificial intelligence to analyze the online diversity statement of every company on the Fortune 500 list.
They found that approximately 80 percent of the companies justified diversity in terms of good business outcomes, while less than five percent cited fairness. The remainder offered no justification or made no public diversity statement, according to the research.
"These results suggest that, at least among the Fortune 500, organizations overwhelmingly use the business case (rather than the fairness case) to justify why diversity matters to them," the paper stated.
"These business-case justifications are extremely popular," Georgeac, the Yale professor, stated in a news release. "But our findings suggest that they do more harm than good."
"Business-case justifications confirm to women and underrepresented group members that they must worry about their social identities being a lens through which their contributions will be judged," Georgeac stated. "And this is threatening to these groups."
The College Fix reached out to media officers over a week ago at Microsoft, Centene Corporation, Target, and Gap, which Fortune named the "top 20 [Fortune 500] companies with best diversity and inclusion numbers."
It asked whether they agreed with the researchers' findings and, if so, ​​whether they planned to change their diversity approach in light of the evidence. The Fix did not receive a response.
Diversity programs that used the 'fairness' justification found similar problems, however
Workplace diversity programs that justify their work in terms of fairness, not business success, face similar problems, though not at the same level, the paper found.
"Relative to the control case, the fairness case also increased social identity threat, and thus reduced sense of belonging among STEM women," according to the paper.
"This finding also suggests that any justification for why diversity matters to a given organization may induce social identity-based concerns among underrepresented groups," the authors stated.
MORE: Faculty diversity proposal fails at University of Washington
IMAGE: London Business School/YouTube
Like The College Fix on Facebook / Follow us on Twitter