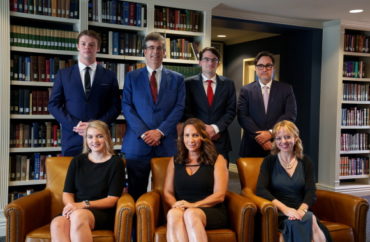 WASHINGTON, D.C. — More than 70 College Fix student reporters, journalism fellows, alumni and supporters came together in the nation's capital last week to celebrate and develop the next generation of media professionals dedicated to liberty-minded, honest reporting.
The College Fix, the news website of the nonprofit Student Free Press Association, is a virtual group — and the annual event gives its members and supporters a chance for in-person camaraderie, networking and education.
"The young people in the room represented the best-of-the-best among talented and driven college students and recent graduates pursuing media careers that aim to hold political leaders accountable and tell important stories the mainstream media ignores," said John J. Miller, the association's executive director.
The keynote speaker this year was Eliana Johnson, editor-in-chief of the Washington Free Beacon, who told the audience at the Kirby Center that to produce headlines that make a difference do one simple thing: "break news."
Don't follow the group, but investigate, uncover and report stories not being told — or ignored — by pack-reporting trends, she said.
"They can't ignore that," Johnson said.
Founded in 2010, The College Fix is the nation's leading conservative campus newswire. The site has built up a loyal readership for its original, student-reported content on higher education controversies — stories that would have received little or no attention absent of its coverage.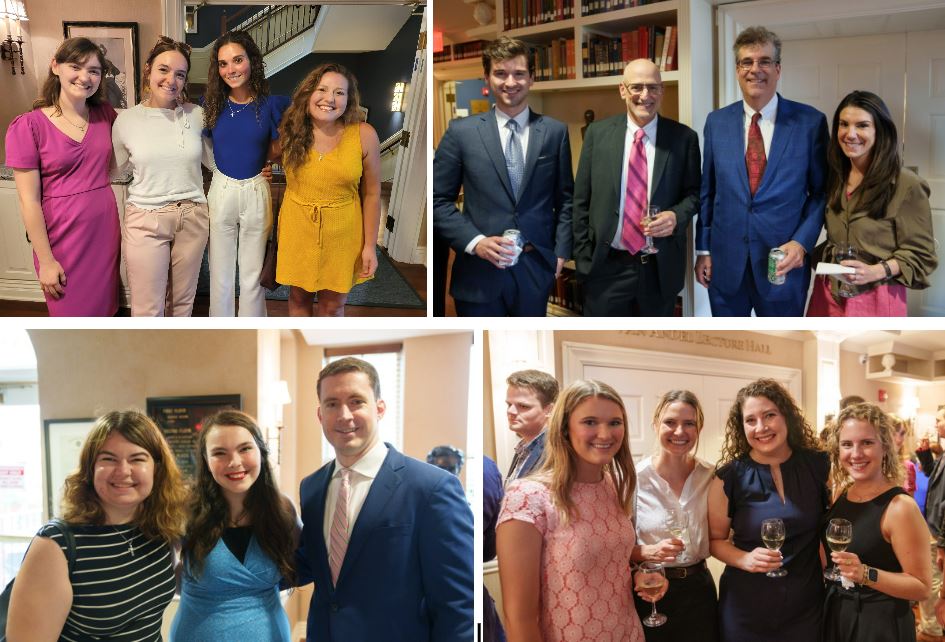 Among attendees at last week's event was Clemson University student Blake Mauro, who became a student reporter for The College Fix in June and has already amassed five published articles.
"I had such a great time … connecting with fellow College Fix writers and staff and learning from Eliana," Mauro said. "I love the work the organization does and being a part of such a wonderful community. … I look forward to the rest of my career as a College Fix student contributor."
Since 2014, nearly three-fourths of College Fix fellowship alumni have remained in media careers, with 60 percent working as journalists and 14 percent work in a related field, such as book publishing and speechwriting.
Alumni today work at The Wall Street Journal, Fox News, National Review, Washington Examiner, Daily Mail, The Arizona Republic, Washington Free Beacon, Yahoo News, Daily Caller, Just The News, RealClearPolitics, and many other outlets.
In 2021, The College Fix launched its exclusive Campus Cancel Culture Database, which chronicles and quantifies cancel culture's influence on higher education, tracking its targets and noting its successes and failures. To date it has 1,568 entries.
For the coming fall semester, The College Fix has dispatched its student reporters to survey the political party affiliations among the nation's professors. The first of many of those reports was published today, finding Democratic professors outnumber Republican ones by a ratio of 7 to 1 at Ohio State University.
"It's an honor and a blessing to work with such talented and enthusiastic college students," said Jennifer Kabbany, College Fix editor-in-chief. "I get to mentor the next generation of outstanding journalists, and frankly it's a privilege as well as one of the most important ways this country will maintain the vital Fourth Estate."
"In an age of universal deceit, The College Fix stands for old school reporting and the truth. And trust me, there's never a dull moment on these college campuses."
MORE: Learn more about The College Fix here. 
IMAGES: Brendan Miller / For The College Fix
Like The College Fix on Facebook / Follow us on Twitter