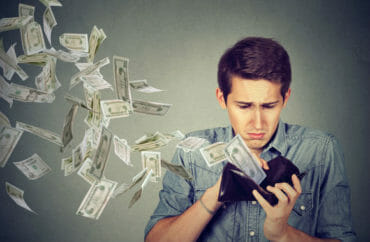 It would be expensive and counterproductive
It may not surprise you to learn that the Democratic field is broadly in favor of free higher education. Increasingly the dominant Democratic political position seems to be "free everything," and college is no exception. Even many of the more moderate Dem candidates are committed to "debt-free" college, in which wealthier students still pay tuition but needier ones are provided grants and scholarships. In either case we would get a whole lot more spending on higher education and—very likely as a result—a whole lot more people attending it.
This is a bad idea for a number of reasons. For starters, it's not at all clear that we need to be encouraging more people to go to college. The value of a bachelor's degree is already declining, as is the general quality of education at a great many public and private universities. There is a good possibility that, if an undergraduate degree becomes even more ubiquitous than it already is, the master's degree will become the new status symbol of middle-class living—at which point we'll be back in the same position we're in now, trying to figure out a way to pay for an incredibly expensive degree that nobody really needs. (Democrats in 2036: Free grad school for everyone!)
From a socio-political perspective, encouraging even more higher ed attendance seems like bad policy. For several decades now, attending a college or university has been a sort of presumed benchmark for the average middle-class American: You enroll, you pick a major you're at least marginally intrigued by, you go to classes for four years, and then you get your degree. But there are plenty of reasons to think that this isn't the only or even the best way to go about securing a niche in the middle class. Plenty of young adults these days are opting for vocational or technical schools, apprenticeships, and other launching pads into secure careers. Most of these can be had at a literal fraction of the cost of a traditional four-year program. We should be encouraging students to explore all their educational options rather than dangling a "free" offer in front of them.
Of course, many Democrats are very likely just pandering to their base; many liberal voters, particularly younger ones, simply find the idea of "free" government-sponsored programs alluring and comforting. The upshot, of course, is that the programs are not actually free; they will be financed with hundreds and hundreds of billions of dollars in government spending. It's not a good deal, even if it polls well.
MORE: Democrats in 2020: Pushing free college, student loan forgiveness
IMAGE: pathdoc / Shutterstock.com
Like The College Fix on Facebook / Follow us on Twitter