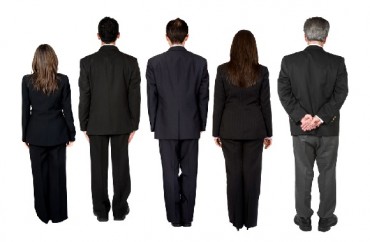 OPINION: Accrediting bodies ram DEI rules into standards linked to federal funding
Accreditors are responsible for providing an honest assessment on the quality of institutions of higher education, and their stamp of approval is tied to federal and state funds — no green light, no money from the government.
Today, most of these associations now require diversity, equity and inclusion policies and programs as a requirement for accreditation, and college and university administrators gleefully justify their DEI programs because they say accreditation demands it.
The problem has finally started to receive the vital attention it deserves — Florida Republican Gov. Ron DeSantis in April signed a bill that, among other things, implemented an effort to end what the governor called an "accreditation monopoly."
"I don't even know where they come from, they are basically self-anointed," the governor said of accreditation institutions at a bill-signing ceremony. "They have an inordinate amount of power to shape what is going on at these universities."
"What the bill does here is require diversity with the accreditation. You can't just keep going to the same accreditor. I think that's something that is going to be very, very significant."
In the past, state legislatures had the right to grant universities degree awarding authority by defining the standards and criteria by which such authority is conferred. Now, regional accreditation institutions are membership organizations that universities pay dues to for oversight and approval.
In effect, state legislatures and boards of education have surrendered higher education oversight — including setting priorities and curriculum standards — to accreditors.
Universities want to be accredited because the federal government has restricted eligibility for federal money to accredited schools. Without accreditation, students are not eligible to receive federal financial aid.
Consider my state of Idaho. The Gem State's colleges and universities are accredited by the Northwest Commission on Colleges and Universities. The NWCCU is committed to "promoting diversity, equity, inclusion, belonging, and social justice within the organization and among member institutions."
Its website states that it is particularly concerned with making institutions of higher education "race-conscious." Equity, according to the commission, by definition requires race-conscious policies and practices. This goal is enforced by NWCCU's standards wherein closing equity gaps is the core of the accreditation review process.
In student achievement, Idaho universities seeking accreditation from the NWCCU must establish indicators disaggregated by race, ethnicity, age, gender and socioeconomic status with the goal of closing equity gaps. Student support resources must be used to target these equity gaps.
The NWCCU standards directly relate to diversity and inclusion initiatives; curriculum, learning outcomes and core competencies must include "global awareness" and "cultural sensitivity."
To assist universities in meeting these standards, the NWCCU created an "Equity Resource Library" highlighting 20 different DEI areas toward achieving an institution-wide social justice transformation. Resources include "Debunking 5 Myths About Affirmative Action, Race Conscious Admissions and Whiteness and White Privilege" among other racially charged subjects.
Accreditors argue for establishing race-conscious student admissions and giving faculty and students antiracist training, including training white teachers to recognize they are "part of the problem of racial equity." They recommend infusing curriculum and instruction with DEI. Even mathematics and other STEM fields must become "equity minded."
To meet these accreditation standards universities and colleges adopt strategic institution-wide diversity and equity plans, establish task forces, hire administrators, create more offices and adopt new policies, causing the social justice virus to metastasize throughout campus life.
Consider the University of Idaho, which established a Council on Diversity and Inclusion that has initiated a well-developed diversity plan that requires the creation of "strategic hiring initiatives that target women and underrepresented and diverse groups in all units." A chief diversity officer, earning a salary of $141,586, is dedicated to carrying out those goals.
UI has also hired a diversity director for its college of engineering and started a Black Cultural Center to provide "a safe space for black students" and increase black student enrollment.
A report presented to the Joint Finance Appropriations Committee by the University of Idaho's President Scott Green defended the spending by highlighting the risk of losing accreditation and federal money if the university failed to meet NWCCU's diversity, equity and inclusion standards.
But it's important to point out there is wiggle room.
Neither Lewis-Clarke State College or Idaho State University have thrown such vast amounts of money and infrastructure into DEI as the state's flagship campuses. Their spending on DEI initiatives is significantly lower than both Boise State and the University of Idaho. Brigham Young University-Idaho has remained focused on its core mission and not DEI. Yet, all institutions remain accredited by the NWCCU.
Administrators have the authority to put an end to this foolishness, but feckless and enabling non-leadership at far too many colleges and universities allow accrediting bodies to continue to ram DEI rules into policies and standards.
Universities essentially help build DEI empires, aided and abetted by accrediting agencies.
This must stop.
The most honorable university presidents dedicated to serving students and advancing the pursuit of truth would spend their time finding solutions by voting against DEI in accreditation standards so they can be free of ideological pressure, not defend the accrediting bodies agenda who distort the central purpose of higher education.
Although it is the general public ultimately granting accreditors their power, accreditation's radical ideology abetted by university presidents is not in the public's interest. As a first step toward reform, state legislators around the country should take back their power to establish criteria and standards to award degree-granting authority. Florida's model is a good start to spur innovation in accreditation. However, if all accrediting agencies are equally woke, further action will need to be taken.
Restricting university budgets is another essential tool. By casting funding into doubt, universities could reach a stalemate with accreditors where they must vote to uphold real educational values or risk losing taxpayer support.
Anna Miller is education policy director at the Idaho Freedom Foundation's Center for American Education. Follow her on Twitter at @AnnaKate_Miller.
MORE: Higher ed accreditors use influence to stop appointments of Republicans: report
IMAGE: Shutterstock
Like The College Fix on Facebook / Follow us on Twitter