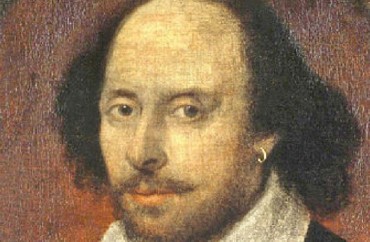 Report on an academic discipline in steep decline
A study recently released by the Humanities Indicators Project of the American Academy of Arts & Sciences shows that degrees awarded in the humanities were declining for years before the pandemic.
Declining enrollment after COVID has left some schools, like Marquette University, letting dozens of humanities professors go.
While many have been quick to blame declining humanities on lack of funding, COVID, or the push for technical education, critics charge that humanities departments should largely blame themselves for the decline.
A glance at almost any English department course catalog reveals evidence that the way humanities is taught has changed, dramatically.
For instance, classes this coming semester include "The Intimacy of Queer Life in Early Queer Literature," at UCLA, "Anger and Resentment in the Wake of Trump and the Coronavirus" at the University of Arizona, and "Medieval Topics – Race in the Middle Ages" at Rice University.
"The humanities have suffered both from suicide and murder," National Association of Scholars Director of Research David Randall told The College Fix.
"Declining external interest in the liberal arts has been terribly damaging–but the humanities professors have largely stopped teaching the liberal arts, and instead teach that their subject matter is basically oppressive and ought to be erased," he said.
While pinpointing the precise cause for declining enrollment is difficult, Randall said that "fundamentally, most students have something better to do with their time than take a practicum in hatred, disdain, and smug ignorance."
His National Association of Scholars has stood in opposition to what it calls the "imprisonment of humanities within the matrix of race, class, and gender" for decades.
Randall pointed to a 2013 in-depth analysis his organization conducted on teaching at one prestigious liberal arts school, Bowdoin College. The report called the curriculum "frequently incoherent and trivial" and found that "social identities" classes comprised 18 percent of those offered.
"One cannot predict how much, if anything, a Bowdoin graduate will know about the philosophy of Aristotle, the plays of Shakespeare, or the Civil War," former Secretary of Education William Bennett wrote in the foreword. "But it is very likely that Bowdoin's more recent graduates are well-versed in racial grievance, anticapitalism, social justice, and multiculturalism."
What are colleges teaching students?
A deeper dive into the course lineup for Fall 2021 is telling.
U.S. News & World Report rankings award the University of California Berkeley the top spot for English studies. Berkeley plans to offer reading and composition courses on "The Novel and the Police," "Utopian Feminisms" and "Afro-Asian: Solidarities and Stereotypes."
Many of these courses focus on modern, ideologically-laden literature. But even courses on the classics are not spared. At many colleges, they've been radically interpreted.
Rutgers, for example, will be offering a seminar class on "Shakespeare and Social Justice." Harvard, Yale, the University of Nebraska, the Dominican University of California, and others have also offered or will offer similar classes.
Even classes that are not openly dedicated to social justice reveal their focus in the descriptions. At the University of New Mexico, the introductory World Literature class explores texts from across the globe, with a twist.
"Our ambitious goal is to investigate texts from China, Mesopotamia, Greece, Rome, Japan, Persia, Arabia, India, and the Americas by exploring how and if the texts move away from ideologies that produce hate to a system of restorative Justice," the course catalog says.
Portland State's American Literature I class description promises to put a special focus on recent sociopolitical issues, such as "the 1619 Project, controversies around women's reproduction, the Me Too movement, questions of cultural appropriation of Native American identities, generational reverberations of the Holocaust, the Black Lives Matter movement, and the re-articulation of LGBTQI identities."
Slouching toward deconstruction
Not all professors are on board with the changes. Rob Jenkins, English Professor at Georgia State University, wrote in a column for the James G. Martin Center for Academic Renewal's website that "the humanities have nearly politicized themselves out of existence."
It's a story that's been told time and time again, from changing grammar to "stand in solidarity with Black Lives Matter" at Rutgers University to cutting medieval literature to "decolonize" the curriculum at the University of Leicester to admitting only students interested in "Black Studies" to the English program at the University of Chicago. To make a political stance, the classical humanities subjects have been sidelined.
It's not just the subject matter that is shifted. It's also the way of teaching. When interpreting literature, students are taught to look through the lenses of critical theory and deconstructionism.
"Deconstructionism basically postulated that literary works have no absolute meaning—that they mean whatever the reader thinks (or feels) they mean," Jenkins writes, noting how disconcerting it was to encounter this as a grad student.
"If a work of literature doesn't really mean anything, or if it only means whatever you think it means, what is the value in studying it?" he asks.
It's a question that many incoming students may be wondering. However, universities seem too busy figuring out how to make their departments compatible with the latest social movements to answer it.
While deconstructing texts, they also deconstruct the cannon, replacing or no longer requiring authors like Chaucer, Milton, Shakespeare, Eliot, and Wordsworth in the name of diversity. Anything written by "dead white men" is suspect.
The same administrators and professors pushing for these changes complain when enrollment drops and programs get cut. They bring up the loss of communication skills, critical thinking, and cultural exposure. Students need the humanities, they say.
Critics charge that what they have done to the humanities has sent a wholly opposite message to students: pick another major.
MORE: University of Tulsa faculty vote 'no confidence' in president, provost after they gut the humanities
IMAGE: Shutterstock
Like The College Fix on Facebook / Follow us on Twitter