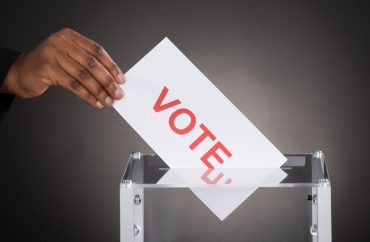 Trustees brush off vote results
The University of Tulsa has more than a dozen administrators with the title of vice president or higher, on a campus of about 4,400 students. At the same time it's gutting humanities programs.
Faculty responded by scheduling a vote of no confidence, and the results were not close.
Tulsa World reports that more than 75 percent of ballots cast Wednesday rejected the leadership of President Gerard Clancy and Provost Janet Levit. It was worse for Levit, whose "no confidence" tally was 161-41. Clancy's was 157-44. (One professor apparently abstained from the Clancy vote.)
But about 40 percent of eligible faculty did not vote, giving the administration a talking point about the inconsequence of the vote, which was already nonbinding:
"I welcome continued dialogue with our faculty, and, more importantly, the implementation of ideas that positively impact our future," Clancy said in a written statement Wednesday evening. "We share a love for The University of Tulsa. And even with dissenting views on our path forward, we all are steadfast in support of the university we cherish and the students we serve. With this foundation, I'm confident in our ability to face the tumultuous headwinds in higher education." …

TU Board of Trustees Chair Fred Dorwart and Vice Chair Dana Weber issued a statement Wednesday night, saying in part that "during the September meeting of the TU Board of Trustees, … the trustees individually and collectively affirmed their strong and unequivocal support" of Clancy and Levit.
MORE: Faculty launch counterattack as U. Tulsa slashes humanities programs
While the vote didn't mention it by name, the subject was obviously the private university's "True Commitment" reorganization plan, which would slash humanities programs in favor of a new emphasis on STEM and business majors. The stated aim is to protect the university's accreditation and financial viability.
The plan would also increase spending for student support services, "although some faculty say they suspect that the money is actually going for unnecessary or overpriced administration," Tulsa World says:
According to one study, TU's administrative costs are among the highest in the country for a school of its size and mission. TU's administration says those figures are misleading.
Some faculty had urged a boycott of the vote. Miriam Belmaker, an anthropology professor and one of five faculty to sign a letter calling the vote "ill-conceived" and "illegitimate," told the newspaper that the dissidents got "a lot of positive support" across campus.
h/t Inside Higher Ed
MORE: University of Tulsa puts VPs over humanities
IMAGE: Andrey Popov / Shutterstock.com
Like The College Fix on Facebook / Follow us on Twitter