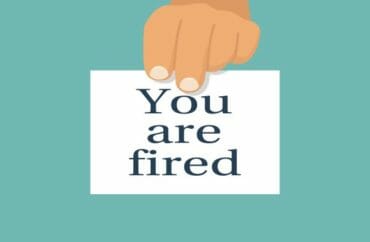 A new wave of job losses could be on the horizon
Nearly 30 million American workers have lost their jobs over the past month or so as countless businesses have laid off and furloughed workers in an effort to stem their hemorrhaging finances. Reduced economic activity during a pandemic was surely inevitable, but it seems doubtless that millions upon millions of these job losses were due to the government lockdowns that have followed the outbreak: State governors over the past few weeks have taken it upon themselves to determine what constitutes "essential" businesses, and they've closed down every trade that doesn't meet that criteria. The skyrocketing unemployment is the least surprising thing about this whole affair.
So far the job losses have been concentrated in the service industry: Restaurants, hotels, other professions in which face-to-face contact is regular and foot traffic is critical. The overwhelming majority of pundits and commentators have spun these losses as a sad necessity to deal with the pandemic. That may change soon enough. Colleges have begun making cuts to stem their own expected losses: Ohio University this week laid off dozens and dozens of staff members as well as some faculty, while the University of Virginia last week announced furloughs and pay cuts. Pomona College this week announced potential pay cuts for senior administrators; the University of Missouri laid off 50 employees. This is surely just the beginning.
The upper ranks of the professional class, particularly those in higher education, have likely felt somewhat insulated from the brutal economic fallout of the coronavirus shutdowns. That may very well change soon. When it does, we can likely expect a significant shift in the narrative, as previously insulated ranks of workers face their own prospects of unemployment and missed mortgages. These things have a way of trickling upwards into the media; it probably won't be long before news coverage turns from obsessively counting every infection and death to obsessively tabulating the terrible effects of the government-imposed lockdowns.  It's easy enough to ignore skyrocketing unemployment when you have a job; not so much when you lose it.
MORE: Study says lockdowns least effective way to mitigate COVID-19
IMAGE: hvostik / Shutterstock.com
Like The College Fix on Facebook / Follow us on Twitter