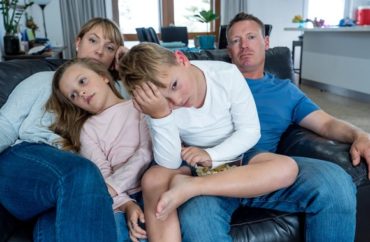 'Unwanted implications for members of society who are already underprivileged'
State and city leaders face increasing unrest from their residents in response to the forced shutdown of economic activity and lockdowns that order people to stay at home.
Now their rationales for these draconian measures are coming under scrutiny by researchers studying the most effective ways to mitigate the spread of the novel coronavirus.
A new paper by researchers from a Swiss public university estimates the impact of "non-pharmaceutical interventions on documented infections with COVID-19" across 20 countries: the U.S., Norway, Switzerland, Canada, Australia and the so-called EU-15, covering around 800 million people. (Asian countries were excluded because they have "often responded quite differently based on their experience with previous pandemics.")
Researchers from ETH Zurich's Department of Management, Technology, and Economics looked at school closures, border closures, public event bans, gathering bans, work bans on "non-essential business activities," lockdowns that prohibit "public movements without valid reason," and "venue closures" of shops, bars and "recreational activities."
They received funding from the Swiss National Science Foundation as part of a grant on "Data-driven health management." The paper was published on the preprint server Medrxiv, and it has not been peer-reviewed.
The researchers obtained their SARS-CoV-2 infection figures for each country – 1.4 million cases in total through April 11 – from the Johns Hopkins Coronavirus Resource Center.
MORE: Researchers find 'no additional decline' in infection rate from lockdowns
The most effective measure for stopping the spread is venue closures, with a 33 percent reduction in the number of new cases. Work bans and border closures reduced new cases by 28 percent and 26 percent, while bans on public events and gatherings saw 24 percent and 27 percent reductions.
The body of the paper implied school closures were the least effective at 11 percent reduction, but a graph showing the effectiveness of each mitigation measure made clear that "Lockdown" was the least effective, with a reduction of well under 10 percent.
The researchers don't directly explain why they didn't give a specific percentage for lockdowns, but they do explain that the "small added value" from lockdowns is "substantially larger" when including the "ban on public events and gatherings" that are inherent to lockdowns.
Rather, they focus on the meager returns from school closures:
School closures restrict access to education with unwanted implications for members of society who are already underprivileged. As determined by our model, the mean effect size for school closures is among the lowest across the policy measures considered in this study. This finding is in line with prior literature in which the transmissibility of SARS-CoV-2 among children is regarded as comparatively small.
MORE: #StayHome? Vast majority of infections came from 'home outbreaks'
MORE: Infections peaked before lockdown, governor claims credit anyway
IMAGE: Sam Wordley/Shutterstock
Like The College Fix on Facebook / Follow us on Twitter