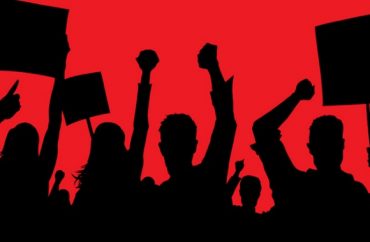 Two more monuments fall before mobs only interested in power
Remember a while ago when an anti-statue zeitgeist was sweeping the nation? That is still happening. At the University of North Carolina, Chapel Hill, this week, for instance, a mob of people (including professors) topped the monument of the Confederate soldier "Silent Sam." Video of the event is bizarre, almost shocking: The mob topples the statue and then dances around it, stomping on it and shrieking like literal wild animals. (Of course, everyone is videotaping the event with their cell phones, proving that primitive rage and 21st-century technology can easily go hand-in-hand.)
Less notably but still just as poignant, it looks like a statue of Christopher Columbus, removed from Pepperdine University's campus and intended to be put on display at the school's Florence, Italy campus, is instead languishing in storage. What a surprise: A university caves to the inane politically correct demands of historically ignorant activists, takes down a statue of a critically important historical figure, and then…allows it to gather dust among the mothballs. Well, shut the front door.
You can expect to see plenty more of this. At Texas A&M University, for instance, an activist recently vandalized a statue of one of the university's presidents with the usual criticism—that it, and the school itself, are both "racist"—and while university officials pledged to leave the statue up, it is entirely uncertain if that resolve will hold. It is difficult for even the most hardened administrator to stand up to a frothing mob of protesters; better, it must seem, to just take the statue down and hope it all goes away.
It won't go away, of course, because the question here isn't one about statues; it is a question of power, namely: Who has the power to shape our public discourse and our public life? Will it be those of us who wish to engage in productive debate rather than mob justice? Or will it be those of us who like to destroy public monuments while warbling like insane people? The former is the way of civilization; the latter is the way to destructive anarchic lawlessness. Which one sounds like the better deal?
MORE: The statue debate is not about the statues
Like The College Fix on Facebook / Follow us on Twitter