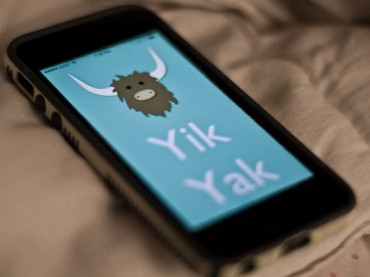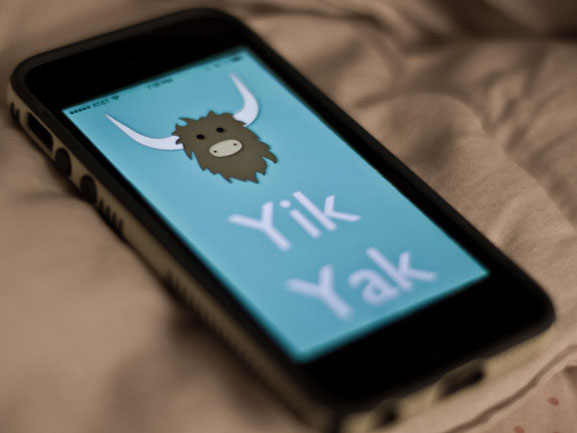 It was a class that sought to teach students their "ethical obligations toward … animals and non-sentient nature."
It was a class that aimed to "explore the relationships between aesthetical, ethical and social aspects of local/global environmental issues."
It was a class that strived to introduce students to "the issue of waste as a product of a consumer society through reading a social history of trash as well as viewing films about how waste is conceived …"
But perhaps most notably, it was a mandatory class foisted upon honors freshman at Eastern Michigan University, a weekly session that ran from 9 a.m. to 11:50 a.m. every Friday last semester.
It was all too much for the students forced to show up bright and early and listen to the team-taught environmentalism class, aptly titled "Interdisciplinary Exploration of Global Issues: Space/Pace, Purity/Danger, Hope/Activism."
The students took to Yik Yak to bemoan their situation, a bit of activism of their own that eventually helped get the class thrown into the garbage pile.
University spokesman Geoff Larcom confirmed the course's fate to The College Fix.
"The class in question is not being held this semester," Larcom said. "An assessment is under way of other effective models for bringing high-level interdisciplinary programs on global issues to our freshman honors students."
That Yik Yak helped get the controversial class nixed is a new phenomenon that has caught the eye of some scholars.
"Honor students at Eastern Michigan University, angry about a course with mandatory 9 a.m. Friday 3-hour sessions seemingly designed in part to indoctrinate as much as to teach, have apparently nixed the experimental program … and caused at least 2 of the 3 professors involved to refuse to teach it because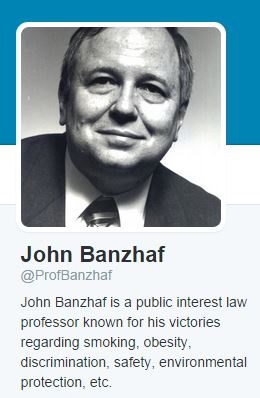 of adverse comments on Yik Yak," opined George Washington University professor John Banzhaf, a public interest law professor who frequently weighs in on issues of national debate.
"While the faculty union is in an uproar, demanding measures like punishment for the offending students and a ban on Yik Yak, at least some professors say it shows how a simple exercise of free speech can help overcome the traditional imbalance of faculty-student power in the classroom, and be a teaching tool," Banzhaf continued in a news release.
"Although virtually all of the power to control what is said in a classroom traditionally lies with the professor, and both colleges and individual faculty members can choose to indoctrinate more than teach, Internet-based tools like Yik Yak can help redress the imbalance, empowering students to freely express contrary and unpopular views – and even criticize their teachers – especially if the teachers appear to be both unprepared and to stifle discussion," the law professor stated.
Yik Yak is a smartphone app that lets users who are near each other post anonymous messages, and it has quickly become a popular "place" where college students ridicule each other and their professors on a regular basis on campuses nationwide.
As for this particular Eastern Michigan University class, students upset at the direction of the course – its apparent haphazard format and biased subject matter – took their anger out on Yik Yak, in particular posting disparaging comments about the female scholars who co-taught the course.
According to the Chronicle of Higher Education, one of the course's teaching assistants showed a professor a screenshot of some of the messages posted on Yik Yak during the class. Students who had just sat through it wrote more than 100 messages about the professors, which included vulgar insults.
Even some of the teaching assistants had launched Yik Yak attacks, the Chronicle reported. One of the professors even threatened to quit if she had to put up with the ridicule again.
The situation quickly evolved into a labor dispute, with professors demanding that the university administration track down the students and punish them. The professors' union wanted the administration to do more to protect faculty from this type of online harassment.
Susan Moeller, president of the EMU American Association of University Professors chapter, sent an email to faculty regarding the "serious issue" they were confronting. EMU professor Steven Krause posted the full email in a blog post on his personal website.
"Serious student misconduct occurred in an honors class this past Fall term," Moeller wrote in the email. "Students used an application called YIK YAK to sexually harass and defame three women faculty members. The YIK YAK application is a way for students to anonymously cyber-bully people within a 1.5 – mile radius."
The email went on to call the students' actions a "violation of the acceptable use policy and the sexual harassment policy at EMU."
"We are in favor of free speech, but we are against using YIK YAK and other social media for sexual harassment and threatening faculty in the classroom," Moeller wrote.
The university, however, contended that it is not possible for them to hunt down and punish the students, given the nature of the app's anonymity.
Moreover, Krause notes Moeller's characterization of Yik Yak is "just flat-out wrong," adding, "describing Yik Yak as a way of 'anonymous cyber bullying' people is sort of like saying than an automobile is a way to kill people. Sure you can use it for that, but is that the point? The answer is no for both."
And Banzhaf pointed out not all professors agreed with the concerns of their Eastern Michigan University peers.
"Other EMU professors were also critical of the three complaining faculty members and their union's position. They noted that the [students' Yik Yak] comments 'centered on how disorganized two instructors were, how unwilling those instructors were to allow class discussion, how repetitive the material was,' and that one professor became so angry she 'abandoned the class to teaching assistants' – normally a firing offense," Banzhaf noted.
"It also appears that part of the students' anger – in addition to the mandatory 3-hour Friday morning meetings, teacher disorganization, and their refusal to permit certain discussions – was that the students saw the course as more indoctrination, and perhaps a mishmash, than real and valuable education," he added.
In an extended interview with The College Fix, Banzhaf said that the course description imposes the viewpoint that humans have "ethical obligations toward … animals and non-sentient nature."
"I doubt that most people, or even most professors, would agree that we all have ethical obligations towards trees, rocks, mountains, etc. – that's at most an opinion, and almost certainly a minority opinion," Banzhaf said. "The stated purpose of a course should never to be tell people what their ethical obligations are, especially in controversial areas."
In addition, he said, the fact that the professors seem to have little or no experience in the field means they most likely picked up that slack by giving their opinions – "in other words, indoctrination rather than teaching," he said.
The course was taught by professors in three totally unrelated fields: Margaret Crouch (Philosophy), Heather Khan (Geography/Geology), and Elisabeth Daumer (English), he noted.
Reached for comment, Krause declined an interview request from The College Fix.
College Fix reporter Andrew Desiderio is a student at The George Washington University.
Like The College Fix on Facebook / Follow us on Twitter
IMAGE: Fox 10 screenshot